Leading Mobile App Development Company ChromeInfotech Makes Presence Overseas
ChromeInfotech now takes on the International Market for the Application Development Industry. The company is expanding its reach overseas by delivering high-quality driven Mobile as well as Web Application Development Services to their clients at the global level. Known as one of the most reliable and trustworthy names in the IT industry, ChromeInfotech has shown constant growth in the past decade, since the very beginning.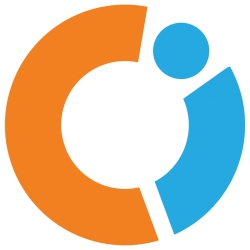 Los Angeles, CA, May 22, 2018 --(
PR.com
)-- In addition to having the rich experience of over 8 years in developing and designing Mobile and Web Applications, ChromeInfotech also has expertise in sectors like Mobility, Cloud, Security, Enterprise Software, and IoT. With that, the company is also making sure to keep up with the "New Technologies" that are being introduced into the market such as Blockchain, Virtual Reality, etc. According to a recent survey that was conducted on a global level, the Application Industry is expected to grow by an alarming 450% in the next two years.
As of the last three years,
ChromeInfotech
has been participating in the world's largest technology event "GITEX" where the best ideas and solutions are displayed in an impressive exhibition. As they have been attending the GITEXTechnology event consecutively year after year, many clients now look forward to meeting their team there with new ideas and tech solutions that hold the potential to transform the world. Some of the Industry sectors covered in last year's GITEX at Dubai World Trade Centre, UAE were Augmented Reality App Development, Smart Living, and Wearables.
Another event where ChromeInfotech established a trustworthy and reliable relation with clients was "Mobile World Congress" which was held in San Francisco, USA in the year 2017. These international events provide their team the best opportunities to present their Digital Expertise and Technology knowledge to a larger audience, further expanding the business boundaries. In the last 2 months, there have been endless client visits from Australia, USA, Oman, and UK, resulting in a great network of clients receiving high-quality, unique, and affordable IT solutions from them.
Some of the work done by ChromeInfotech: On-Demand Ambulance "StanPlus" Project that scored a seed-funding of $1.1 Million, Fitness Training App "T-Notebook" has now over 1 million happy customers, "Keychn" a cooking application that allows the user to experience various international cuisines via live video-calling that bagged $1 Million funding, and the list goes on as these are just a few examples.
They pay great attention to the Requirement and Gathering Phase of each and every client that's why their team makes sure to meet the clients in person to get a much clear understanding of the client's requirements and expectations from the project. As a result, they have successfully increased their statistics from 65% to a whopping 72% of Repeat Business in over the last financial year. ChromeInfotech is not just another great Application Development Company for outsourcing purposes, but over the years they have established a concrete trust for their brand in the market and have become a reliable Top-Notch Mobile App Development Company that is currently leading among other app development companies.
Contact
Chrome Infotech
Nidhi Singh
+919810600971
https://www.chromeinfotech.net/

Contact