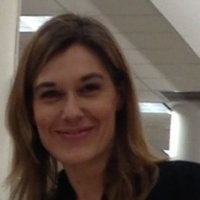 Fairfield, CA, June 06, 2018 --(
PR.com
)-- Lynette Monzo of Fairfield, California has been honored as a Top Executive for 2018 by Strathmore's Who's Who Worldwide for her outstanding contributions and achievements for over 5 years in the HVAC field.
About Lynette Monzo
Mrs. Monzo is the Service Director at Bay Air Systems Inc., which is an HVAC systems contractor in Concord, California. She is responsible for overseeing the entire service department, including running their energy management systems team, new business development, and customer relations.
Bay Air Systems of Concord, California has been a leading full-service HVAC Contractor since 1981, offering a wide range of services covering heating, ventilation and air-conditioning needs. They specialize in commercial and industrial projects. Their services include preventative maintenance, design build projects, service and repair, energy management systems, test and balance, and installation. Bay Air Systems has made great strides towards practicing green management techniques. They pride themselves on the three R's, which are Respect, Responsiveness, and Resolve.
Lynette was born on October 21, 1975. In her spare time, she enjoys researching her genealogy and spending time with her family.
For further information, contact
www.bayairsystems.com
.
About Strathmore's Who's Who Worldwide
Strathmore's Who's Who Worldwide is an international advertising, networking and publishing company based in Farmingdale, New York. They are proud to be able to satisfy their clients and continue to have repeat clientele due to their longevity and pride in their products and services. The Owners strive to connect business professionals to enhance their contact base and networking capabilities so they can get the acknowledgment and publicity within their industries and beyond. The Strathmore family has been providing these valuable services for over two decades. They target executives and professionals in all industries to be featured in their publication and on-line directory. Industries include business, law, education, healthcare and medicine, fine arts, IT, government, science, real estate, entertainment and many more accomplished fields. Professional profiles are listed in an annual hardcover journal and in a detailed, searchable database on the website www.strww.com.