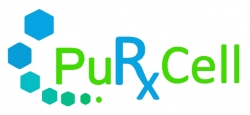 Boca Raton, FL, June 12, 2018 --(
PR.com
)-- Robert J. Colucci, CEO of PuRxCell, LLC, a Florida based company, announced today that PuRxCell, has named Charles Kang as its Medical Director for Taiwan.
Doctor Kang is extremely well-qualified to help meet PuRxCell's mission to create an international network of Physicians with comprehensive training in Regenerative Medicine. "He will be an outstanding ambassador for PuRxCell and help us maintain our continuum of training and the integrity of our brand," Colucci said.
"Doctor Kang is a Board-Certified specialist in Physical Medicine and Rehabilitation. He also has achieved the prestigious rank of Registered Musculosketal Systems Sonologist. Doctor Kang is the President of New Life Sports Medicine, Rehabilitation and Regenerative Medicine clinic and CEO of DRGYM Medical fitness, LLC in Taiwan," Colucci added.
Dr. Joseph Purita is an industry pioneer and international renowned expert who has performed almost 9000 Regenerative Medicine procedures in the last twelve years. He is also the Chief Medical Officer of PuRxCell.
Dr. Purita said, "I know of Doctor Kang's work and am delighted he is part of the PuRxCell team. He came highly recommended from a long tenured colleague of mine. Doctor Kang quickly grasped our protocols and the science behind them. He will be a strong voice for the benefits and potential of Regenerative Medicine."
Colucci said, "Our mission at Purxcell is simple: Deliver individualized training to physicians - offer cutting edge treatment and processing protocols and products - lower the cost of treatment, and provide physicians and their staffs a continuum of training and support. To the best of my knowledge, we are the only full-service, one-stop Regenerative Medicine companies on the market today and the only one offering one on one, tailored training in a clinical setting."
Founded in 2016, Purxcell has multiple training programs tailored to individual physician's needs and experience levels. Physician training ranges from 2-5 days, while training for lab staff typically ranges from 1-2 days.
PuRxCell also offers Regenerative Medicine practice and marketing support in line with the mission of providing full-service Regenerative Medicine products and services. PuRxCell has its corporate headquarters office in Boca Raton, Florida, with satellite offices in Colorado and Coconut Creek, FL.
More information about PuRxCell can be found at http://www.purxcell.com.
For additional information contact: Robert Colucci at r.colucci@purxcell.com or at 877-498-5500 ext.