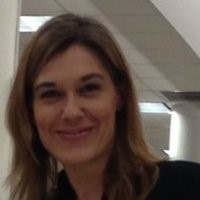 Fairfield, CA, July 18, 2018 --(
PR.com
)-- Lynette Monzo of Fairfield, California has been honored as a Woman of Distinction for the third quarter of 2018 by P.O.W.E.R. (Professional Organization of Women of Excellence Recognized) for her outstanding contributions and achievements for almost 5 years in the HVAC field. Each quarter they choose four women for their distinction award. These four noteworthy women deserve recognition for their exceptional accomplishments. They go the extra mile to achieve results and create a significant impact in their chosen profession.
About Lynette Monzo
Mrs. Monzo is the Service Director at Bay Air Systems Inc., which is an HVAC systems contractor in Concord, California. Bay Air Systems Inc. has been a leading full-service HVAC Contractor since 1981, offering a wide range of services covering heating, ventilation and air-conditioning needs. They specialize in commercial and industrial projects. Their services include preventative maintenance, design build projects, service and repair, energy management systems, test and balance, and installation. Bay Air Systems has made great strides towards practicing green management techniques. They pride themselves on the three R's, which are Respect, Responsiveness, and Resolve.
Lynette is responsible for overseeing the entire service department, including running their energy management systems team, new business development, and customer relations.
Born on October 21, 1975, Lynette enjoys researching her genealogy and spending time with her family in her spare time.
For further information, contact
www.bayairsystems.com
.
About P.O.W.E.R. (Professional Organization of Women of Excellence Recognized)
P.O.W.E.R.'s mission is to provide a powerful network of women who will mentor, inspire and empower each other to be the best they can be. Through our valuable services, and collaborating with like-minded professionals, our members can gain the recognition and exposure to achieve their career goals. P.O.W.E.R. offers exposure through their website as well as their digital and print quarterly magazine.