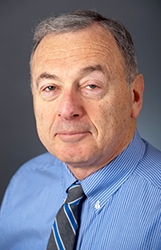 Vancouver, Canada, June 26, 2018 --(
PR.com
)--
LightIntegra Technology Inc.
, the creators of the
ThromboLUX System
, have announced that Dr. Alan Michelson has begun consulting as a Scientific Advisor.
Dr. Michelson is Professor of Pediatrics and Professor of Medicine at Harvard Medical School in Boston, Massachusetts, U.S.A. He is also the Director of the Center for Platelet Research Studies and Director of the Thrombosis and Anticoagulation Program at Dana-Farber/Boston Children's Cancer and Blood Disorders Center.
"We are excited to be working with Dr. Michelson," said Dr. Elisabeth Maurer, LightIntegra Founder and CTO, "His enormous wealth of knowledge and experience from his roles as both a clinician and platelet researcher will help shape LightIntegra's direction of ThromboLUX development to better meet the needs of patients and healthcare providers."
Dr. Michelson has made major contributions to the scientific knowledge of platelets as he has published over 450 original research articles, reviews and abstracts (almost all on the topic of platelets). Dr. Michelson has been an invited speaker at over 200 major medical conferences worldwide and has served as the editor of the award winning textbook Platelets since its first edition in 2002.
About LightIntegra Technology, Inc.
LightIntegra Technology is a privately funded medical diagnostics company that launched from the Canadian Blood Services R&D labs through the efforts of research scientist Dr. Elisabeth Maurer. LightIntegra strives to minimize platelet refractoriness. To this end, LightIntegra created ThromboLUX, a rapid in-vitro test that assesses platelet activation status. As a routine test for platelet concentrates, ThromboLUX identifies which platelet units may be best suited for prophylaxis and which units may be best suited for therapeutic use.
Source: LightIntegra Technology, Inc.