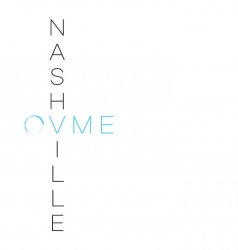 Nashville, TN, June 27, 2018 --(
PR.com
)-- Today, retail medical aesthetics boutique OVME (
OVME.com
) announced it is heading to Nashville this fall. OVME will launch its first minimally invasive cosmetic services studio in the heart of Green Hills at the Hill Center in November of 2018. Founded by S. Mark McKenna M.D. M.B.A. and backed by Equity38, OVME's modern boutique will offer a contemporary and innovative take on the traditional clinical environment.
"We are incredibly excited about OVME's expansion to Nashville," says founder and CEO, Mark McKenna. "Nashville is booming, we are looking forward to becoming part of such a vibrant community. Ultimately, Nashville is the beginning of what will be a national rollout for us. The needs of the medical aesthetic consumer have rapidly evolved beyond the industry landscape. Vast opportunities exist at the nexus of elective healthcare and technology; this is exactly where OVME lives."
OVME is backed by Atlanta and Newport Beach, CA based private investment firm Equity38, which focuses on consumer-facing health, wellness, active lifestyle and outdoor companies. "Equity38 looks to support aspiring entrepreneurs and companies that align expertise, passion, and resources," says David Cox, co-founder of Equity38. "With OVME we see of a lot of white space in a highly fragmented market. Simply put it's the right market, right management team and the right brand DNA."
OVME delivers curated experiences for every patient, and offers medical aesthetic services including neurotoxins (Botox, Dysport), dermal fillers (Juvederm, Voluma, Volbella, Restylane), and Vivace Microneedling, as well as "body" services including Cool Sculpting, men's services including testosterone replacement therapy and PRP for hair loss, and wellness services including precision weight management, vitamin B-12 shots, and hydration therapy.
OVME will be located at 4017 Hillsboro Pike #310, Nashville, TN. For more information, visit
www.OVME.com
.