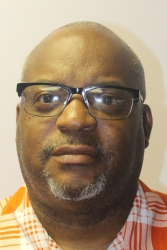 Warren, OH, August 01, 2018 --(
PR.com
)-- Dr. Archie D. McMillion, Sr. Pastor has been recognized as a Professional of the Year for 2018 by Strathmore's Who's Who Worldwide for his outstanding contributions and achievements in the field of religion.
About Dr. Archie D. McMillion, Sr. Pastor
Pastor Archie McMillion has almost 45 years experience in the religious field. He is the Senior Pastor at Because of Him Ministry, which provides ministry and religious services nationally. They are a church existing to build, stabilize, strengthen, lift up, equip, and encourage people to know the Risen Lord. He oversees the daily operations of the ministry and serves as a liaison with the City and community. Pastor McMillion is responsible for running workshops, revivals, seminars and consulting with other churches.
Born on July 25, 1959 in Warren, Ohio, Archie obtained a B.S. in Psychology from Tennessee State University and a D.C.E. from Andersonville Theological Seminary in 2018. He holds numerous Certifications, and completed EMERGE and the Dale Carnegie Course. Dr. McMillion has completed courses in AIDS, Alcoholism and Drug Abuse, Empowering Minority Families for Survival and Beyond through the Ohio Urban Minority Alcoholism and Drug Abuse Outreach Program, Families in Crisis, offered through Youngstown State University's Counseling Department. He has taken additional courses including Who Takes Care of the Caregiver, High-risk Children, Handle with Care and Minority Issues and Treatment through Ohio Chemical Dependency Counselors Credential Board Inc. He also continued to receive credit through the State of Ohio Counselor and Social Worker Board in Prevention and Treatment Strategies for African-Americans and Black Children of Addicted Parents. In 2005, Dr. McMillion established the Insight Institute of Biblical Studies, an accredited school that offers training and ministry.
Archie married Shirley on July 3, 1982 and they have two daughters, Shamonique and Sharelle. In his spare time, he enjoys travel and sports.
For further information, contact www.facebook.com/BecauseOfHimMinistry/.
About Strathmore's Who's Who Worldwide
Strathmore's Who's Who Worldwide is an international advertising, networking and publishing company based in Farmingdale, New York. They are proud to be able to satisfy their clients and continue to have repeat clientele due to their longevity and pride in their products and services. The Owners strive to connect business professionals to enhance their contact base and networking capabilities so they can get the acknowledgment and publicity within their industries and beyond. The Strathmore family has been providing these valuable services for over two decades. They target executives and professionals in all industries to be featured in their publication and on-line directory. Industries include business, law, education, healthcare and medicine, fine arts, IT, government, science, real estate, entertainment and many more accomplished fields. Professional profiles are listed in an annual hardcover journal and in a detailed, searchable database on the website www.strww.com.