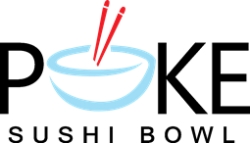 Sterling, VA, July 16, 2018 --(
PR.com
)-- Cascades Overlook Town Center and Don Wooden of Meladon Group proudly welcomes their newest addition to the growing family of retailers. Poke Sushi Bowl is now open and located at 21435 Epicerie Plaza Sterling, VA 20165.
Information about: Poke Sushi Bowl
At Poke Sushi Bowl all delicious Hawaiian inspired poke is made using a "non-oil" cooking procedure and a unique filtered water system. Aside from delicious homemade recipes, many of these recipes are an excellent source of protein and are high in Omega 3s. Finishing the methods are the most exceptional homemade sauces that contain gluten-free and organic soy sauces. Here we only use natural ingredients, so you can rest easy knowing that corn syrup and artificial flavors are never in our dishes. Build your way to delicious, healthy, and fresh food.
For more information, please contact them at (571)525-2918 or on the web at
pokesushibowl.com
meladon.com
donwooden.com