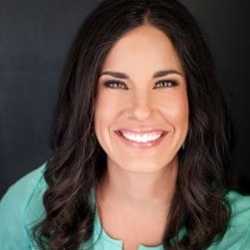 Little Rock, AR, July 23, 2018 --(
PR.com
)-- Obesity and overweight conditions are a major crisis in America. Obesity-related conditions include heart disease, stroke, type 2 diabetes and certain types of cancer, some of the leading causes of preventable death.
According to a Centers for Disease Control and Prevention (CDC) National Center for Health Statistics (NCHS) data brief, "The prevalence of obesity was 39.8% and affected about 93.3 million of U.S. adults in 2015-2016." That same CDC report went on to say, "The estimated annual medical cost of obesity in the U.S. was $147 billion in 2008 U.S. dollars; the medical cost for people who have obesity was $1,429 higher than those of normal weight."
To further attest to the severity of this problem, statistics from Healthline reveal that, "In the United States, 36.5 percent of adults are obese. Another 32.5 percent of American adults are overweight. In all, more than two-thirds of adults in the United States are overweight or obese." Adults are not the only ones affected, in recent years obesity has become a major problem with children and adolescents. "Around 17 percent of American children ages 2 to 19 are obese. That's more than 12.7 million American children. One in 8 preschoolers is obese."
Many people turn to dieting as the solution, but do diets really work, or do they cause more harm than good? Here are some interesting observations from an article in Psychology Today written by author and counselor Meg Selig:
As weight loss programs, diets don't work! Yes, you lose weight, but about 95% of people who lose weight by dieting will regain it in 1-5 years. Since dieting, by definition, is a temporary food plan, it won't work in the long run.
Fad diets can be harmful. They may lack essential nutrients, for example. Moreover, they teach you nothing about healthy eating. Thus, when you've "completed" your fad diet, you simply boomerang back to the unhealthy eating patterns that caused your weight gain in the first place!
Dieting, along with the frequent and compulsive weighing that accompanies it, can lead to eating disorders. According to one source, people who diet are 8 times as likely to develop an eating disorder as people who don't.
So the first step towards permanent healthy weight loss is, somewhat ironically, to lose the diet and the diet mindset. Instead think about a Healthy Eating Plan (a HEP) that you could live with and enjoy for life.
The CWR Talk Network and CWR Media Group is very concerned about this problem, and as part of their commitment to life empowerment in regards to personal healthcare, they have partnered with one of the most knowledgeable experts on losing weight while eating normally, without dieting, Ms. Jenn Hand. The network has collaborated with Ms. Hand to present a series of programs to help listeners learn how to enjoy eating normally, without guilt, and still lose weight. The first of this series of programs will be on Monday, August 27th at 6:30 PM CT online at http://tobtr.com/10885037.
Anyone interested in being a guest on the show with Ms. Hand to receive personal counseling to get started on the path to effortlessly losing weight without dieting may register at Jenn-Hand-live.eventzilla.net. Everyone who registers before July 31st will receive a free copy of Jenn's book, "Your Must-Have Guide to End the Diet Cycle Today."
Jenn understands what it is like trying to lose weight dieting only to be frustrated with the results. She says, "I've been where you are. I've stood in your shoes. I know what it's like to wrestle with the all-consuming thoughts battling weight, food, and body. I understand the struggles, the ups and downs, the highs and lows, and the ins and outs of all-over-the-place eating."
Yes, Jenn has been there, and she knows what it's like to struggle trying to lose weight on diets and weight loss plans, and being frustrated when they don't work.
Jenn shares what she has learned so that people can eat normally, enjoy eating again without guilt, and still lose weight.
So to register to be a guest on Jenn Hand LIVE and learn directly from Jenn the effortlessly easy path to losing weight without dieting, and how to eat normally instead, go to
Jenn-Hand-live.eventzilla.net
. Entrants will receive additional information after their registration is received.
Jenn says, "It is possible to stop worrying and planning what you eat every single day. You can feel comfortable in your skin, eat without guilt, and leave those obsessive negative thoughts behind." Because Jenn is on a personal mission to change the world. One woman at a time. One body, one meal, one negative thought at a time.
So don't be another statistic in the diet-weight loss-weight gain diet cycle, but help fight the weight loss battle successfully with Jenn Hand. Register today, and listen to Jenn Hand Live on Monday, August 27th at 6:30 PM CT online on The CWR Talk Network at
http://tobtr.com/10885037
.