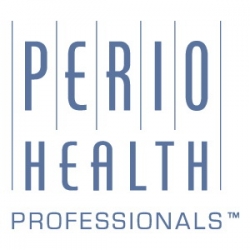 Houston, TX, July 24, 2018 --(
PR.com
)-- Perio Health Professionals (PHP) is pleased to announce the addition of Floyd Griffith as its Chief Innovations Officer, a newly created position at the company. Mr. Griffith will lead the day-to-day operations of the surgical center and spearhead its strategic priorities. PHP is a locally recognized and globally known specialty practice in periodontics and implant dentistry emphasizing total oral health and wellness for its patients.
"Floyd, who is experienced at leading and managing companies, is highly qualified to drive the strategic objectives and accountability within Perio," said Dr. Michael K. McGuire, Founder of Perio Health Professionals and its affiliated clinical research center, The McGuire Institute. "I am confident in Floyd's abilities to deliver on our vision for Perio Health Professionals."
Prior to joining PHP, Mr. Griffith served as the Chief of Staff / Special Assistant to the CEO & General Counsel of an affiliated group of companies comprised of a law firm and two specialized financial-services firms. Mr. Griffith, who also served as a board member and the interim president and CEO of a Houston-based publicly traded technology startup, was a review committee member for the Regional Center of Innovation and Commercialization (RCIC) in conjunction with the Texas Emerging Technology Fund (TETF).
"I am excited to join the executive team and honored to help lead the talented, dedicated staff at PHP," said Floyd. "It is a tremendous pleasure to play a pivotal leadership role in planning and executing PHP's strategic objectives of operational excellence, customer success, and employee learning and growth."
"Floyd brings a unique set of skills and holistic experience to our established local practice and to our growing international entities," said Dr. E. Todd Scheyer, Partner at Perio Health Professionals. "We are excited about his leadership and energy to help us exemplify excellence and innovation in the industry. Our organization has a grand vision for optimal patient care and dental education and research in Houston, TX."
Mr. Griffith, whose early education was on the island of Barbados, received a baccalaureate in business administration from Florida A&M University and earned an MBA at The Johns Hopkins University. Mr. Griffith is a graduate of the Executive Development Program (EDP) at the Wharton School at the University of Pennsylvania.
About Perio Health Professionals
Perio Health Professionals has served the Houston community as specialists in oral health and wellness since 1979. Staffed with renowned and acclaimed periodontists, the team at Perio Health Professionals offers Oral Plastic and Reconstructive Solutions™ and Smile Engineering™ to treat gum disease, replace missing teeth, and aesthetically enhance your smile. To learn more about Perio Health Professionals, visit www.periohealth.com.
About The McGuire Institute
Founded by Dr. Michael K. McGuire and Dr. E. Todd Scheyer, The McGuire Institute is a non-profit organization focused on delivering highly relevant clinical research that supports clients' goals and advances the profession through the adoption of new or improved technologies in practice. To learn more about The McGuire Institute, visit www.themcguireinstitute.org.