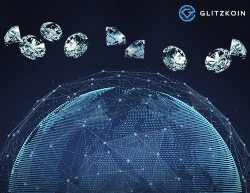 Kuala Lumpur, Malaysia, July 30, 2018 --(
PR.com
)-- The enthusiastic participation for the ICO, signaled the commencement of an impressive blockchain project. This was after all, the first diamond blockchain and one of the very few industry based blockchains to be headed, by a veteran from the industry. With the completion of the ICO, the Glitzkoin team has moved to the next phase of the project.
The focus of the development team at Glitzkoin, has now shifted to the much talked about diamond exchange. The first comprehensive diamond exchange that, facilitates the complete trading cycle including, selling, buying and payment settlement.
CEO Navneet Goenka recaps the main objective of the DiaEx exchange, "...we began by conducting a thorough research into the operation of the diamond industry. One lofty goal was to improve the market size for diamonds...we are today confident that we can make that happen by stripping away, most of the inefficiencies that have plagued the industry for decades..."
The weaknesses of the 90 billion dollar industry, have been clearly highlighted by the CEO on various platforms.
A supply chain that is heavily populated with middlemen and brokers.
Diamond prices are inflated with multiple commissions and brokerage fees.
Diamonds are sometimes misrepresented in terms of grade and price.
Unscrupulous diamond sellers are known to sell fakes as real diamonds.
Buyers generally end up paying much more than the seller quoted for the stone.
The banking system is time consuming and often expensive for payment processing.
Glitzkoin has expertly mapped the power of blockchain technology and crypto currency, with the weak points identified in the diamond industry. So how would the DiaEx diamond exchange resolve the above issues.
Buyers would not need to pass through middlemen to buy diamonds.
Prices quoted by sellers would be visible to all prospective buyers.
Restricting listings to certified diamonds, would eliminate fakes and synthetics.
Diamond certification objectively defines the 4Cs, no hunches and guesswork.
Using the GTN token to settle payments, diminishes the reliance on banks.
Eliminating fakes, diamond certification and the absence of price inflation will have a positive impact on the market.
The diamond community is well aware of how, the Glitzkoin project aims to improve market scope and efficiency in the industry. But this will not diminish the role played by the crypto community.
Crypto world enthusiasts buy crypto tokens expecting to make a profit as and when, the price of the tokens moves up. The forces of demand and supply on crypto exchanges would influence the price of a token.
In the case of the Glitzkoin (GTN) token, it is not just crypto world buying that will generate diamond on the exchange. Since trade conducted on the DiaEx diamond exchange would rely completely on the GTN token to settle payments, the diamond community would rely on a crypto exchange. This would obviously imply that, the demand on the crypto exchange would come from two channels. This in turn would improve the scope for the Glitzkoin token to experience an appreciation in its price.