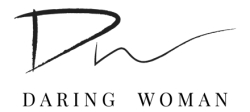 Dallas, GA, August 09, 2018 --(
PR.com
)-- On the night of her Senior Prom, Tracey Osborne was raped by the man she had planned to marry.
"I remember laying there, pinned on my stomach screaming and crying as he held me down and sodomized me," says Osborne. "The next day he apologized and said it was his 'animal instincts' taking over."
But the damage was done. Struggling with shame, Tracey kept silent for years, not seeking help and suffering from flashbacks and relationship issues.
Today, Tracey is no longer a silent victim. She shares her story to let other women know that they are not alone.
"I will speak for all the women out there who cannot yet use their voices," she says.
Her new magazine, Today's Daring Woman, is focused on empowering readers with the inspiration to take risks and the courage to reclaim their inner fire.
Each monthly issue features stories of strength, courage, heartache, love, and life from every day women who have been there and want readers to know that, no matter what they are dealing with, what has happened in their past, what they are facing in the future...They Are Not Alone.
"We know what it feels like to not know who we are, not accept ourselves for who we are."
Osborne knows that every woman has a story to tell. In fact, most have a lot of stories to tell – some are raw and poignant, some are bold and resilient, and some are funny and unpredictable.
Here's what else she knows: Those stories can inspire others if we have the courage to share.
Being a business and lifestyle magazine that is solely dedicated to personal growth is a combination you don't see every day. But it's one that Tracey knew the world needed to see.
The first issue focuses on stories of real self-acceptance, stories of raw fear turned into brave self-confidence, and stories of the best kind of selfishness – beautiful selfishness.
Tracey's goal is that after reading Today's Daring Woman, you'll feel better about yourself than you did before picking it up.
The inaugural issue of Today's Daring Woman is available free to readers at www.daringwomanmagazine.com