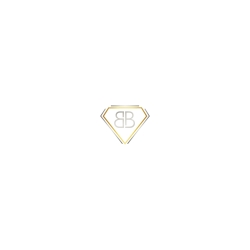 San Diego, CA, August 21, 2018 --(
PR.com
)-- Bare & Beards is a Men's Skin and Wellness Clinic committed to providing education, skincare services and products to men of various shades of melanin.
Founded in June 2018 by San Diego-born and Seattle-raised Rin Mitchell, a licensed Skincare Hacker (Esthetician). Rin constantly struggled with skin issues throughout her life, and developed a deep passion for skincare. However, she decided to dive into the beauty industry with a primary focus on helping men.
"I noticed a lot of men suffering from problematic skin don't know their skin type, and are either using the wrong products, or even worse, not doing anything about it," said Mitchell. "I want to start the conversation, and get men not only talking about it, but get them started on taking care of their skin," she added.
Rin specializes in the treatment of acne, ingrown hairs, razor bumps, hyperpigmentation, which are just some of the issues men deal with when it comes to their skin. She isn't all about problematic skin either, she also provides skincare services for men who just like receiving facials, or what Rin has coined it as, macials.
"I am here for any man who wants to take care of his skin whether it is to learn how or just regular maintenance. Bare & Beards is for him. Every macial is customized based on each unique individual's skin needs and type," said Mitchell.
Bare & Beards Men's Skin & Wellness Clinic is also dedicated to quality, value and customer care. Researching and hand selecting nothing but the purest ingredients nature has to offer, as well as delivering the best services using the latest products & technology to provide a preventative skincare routine to help individuals address their own unique skin types. The goal is to target skin care problems organically to achieve a clear, healthy complexion, which is imperative to have the confidence that goes along with looking their best.
Bare & Beards is centrally located in the Mission Valley neighborhood of San Diego, CA. Hours of operation are Monday-Saturday by appointment only.
To see a complete list of Bare & Beards service offerings visit their website at www.bareandbeardsclub.com.