James C. Ascough, Ph.D. Recognized as a VIP Member by Strathmore's Who's Who Worldwide Publication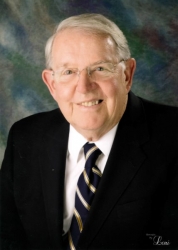 West Lafayette, IN, October 05, 2018 --(
PR.com
)-- James C. Ascough, Ph.D. of West Lafayette, Indiana has been recognized as a VIP Member for 2018 by Strathmore's Who's Who Worldwide for his outstanding contributions and achievements in the field of healthcare.
About James C. Ascough, Ph.D.
James C. Ascough, PhD, is in part-time private practice in West Lafayette, Indiana. He provides assessments and counsels children and adults. He is semi-retired after 57 years.
Dr. Ascough served on the faculties of the University of Georgia and Purdue University, and was Director of Child and Adolescent Services at Wabash Valley Hospital in West Lafayette, Indiana. He is a recipient of the Sagamore of the Wabash Award, Indiana's highest state honor, for his contributions to youth mental health.
Dr. Ascough has published 3 books. One he wrote with Ronald E. Smith in 2016 titled, "Promoting Emotional Resilience: Cognitive-Affective Stress Management Training" and is available on
www.amazon.com
and www.guilford.com. He has also written many research journal articles. His research focused on autonomic nervous system arousal, measures of affect, and models of cognitive imagery and behavior change. He is affiliated with the I.P.A.
Born on August 20, 1936 in West Virginia, James obtained a Ph.D. from the University of Georgia in 1967. In his spare time he enjoys sailing and photography.
About Strathmore's Who's Who Worldwide
Strathmore's Who's Who Worldwide is an international advertising, networking and publishing company based in Farmingdale, New York. They are proud to be able to satisfy their clients and continue to have repeat clientele due to their longevity and pride in their products and services. The Owners strive to connect business professionals to enhance their contact base and networking capabilities so they can get the acknowledgment and publicity within their industries and beyond. The Strathmore family has been providing these valuable services for over two decades. They target executives and professionals in all industries to be featured in their publication and on-line directory. Industries include business, law, education, healthcare and medicine, fine arts, IT, government, science, real estate, entertainment and many more accomplished fields. Professional profiles are listed in an annual hardcover journal and in a detailed, searchable database on the website www.strww.com.
Contact
Strathmore Worldwide
Susan Perrault
516-677-9696
www.strathmoreworldwide.com
Syndi Reibman

Contact