Sitters4Critters Announces New Perks and Benefits for Employees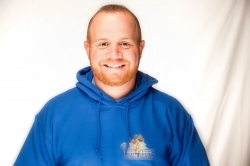 Morrisville, PA, September 06, 2018 --(
PR.com
)-- The fully insured dog walking and
pet sitter service
, Sitters4Critters recently announced that it will be offering new perks and benefits for employees. Sitters4Critters put these changes into effect to maximize employee productivity and happiness after receiving feedback from existing employees.
The new perks and benefits include production bonuses, weekend and shift differentials, PTO time off and supplemental insurance such as: accident coverage, short term disability, critical care, cancer care, life insurance and hospital choice coverages. Officials from Sitters4Critters expect that these changes will help improve employee retention and boost the organization's reputation as one of the
best pet care companies to work for
.
Time Off Requests
Sitters4Critters has demonstrated that it values work-life balance by making major changes to the time off requests process for employees. To request time off, employees can now submit a request for time off due to sickness or for vacation.
PTO
PTO is now calculated based on the number of services employees perform every week.
- 30 or more services performed is equivalent to .050 hours of PTO (equal to one walk compensation)
- 15-29 services performed is equivalent to .025 hours of PTO (equal to half of walk compensation)
- 0-14 walks performed is equivalent to .015 hours of PTO
Shift Differential / Weekend Increases
Sitters4Critters has announced a pay increase of $0.50 per walk on Saturdays and Sundays. There is also a pay increase of $0.50 for walks before 7:00 a.m. and after 7:00 p.m. Officials from Sitters4Critters expect that this pay increase will boost employee morale as well as customer satisfaction.
Referral Bonuses
Sitters4Critters is now offering referral bonuses to their employees. They are now offering their employees referral bonuses. Employees receive $1 more per visit in residual income for as long as the referral is a current and active client. Employees receive a $20 bonus if a client writes a good review about their service.
Production Bonuses
More and more companies, including Sitters4Critters, are recognizing the popularity and value of social media websites. Sitters4Critters has also announced employee new production bonuses. Employees can earn $0.10 more per walk in a week by sharing a photo on Facebook and Twitter and tagging Sitters4Critters on at least 5 out of 7 working days.
Sitters4Critters employees can also earn an additional $0.25 per walk by performing at least 35 or more walks or visits in a week.
About Sitters4Critters
Lifelong Philadelphia resident Tristan Hamburg founded Sitters4Critters in 2013, with the goal of providing the very
best service and care for pets
whose owners were out of town. The licensed and insured company takes care of all animal types, along with the walking, boarding, medication administration, and other duties that go with it.
Pet adoption service
is the latest addition to the comprehensive range of animal care the company provides.
Contact
Sitters4Critters
Tristan Hamburg
866-387-3874
https://www.sittersforcritters.com

Contact