Brian Bogel Joins Ajira AI as Chief Business Development Officer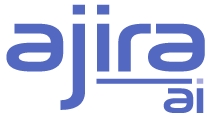 Chicago, IL, September 05, 2018 --(
PR.com
)--
Ajira AI
, an innovative insurtech start-up, today announced that Brian Bogel has joined the company as its Chief Business Development Officer (CBDO). The appointment of Brian Bogel to the CBDO role rounds out the executive team as the company moves from a development phase to product launch and customer acquisition.
Brian brings an impressive record of over 20 years of strategic business development and technology sales experience in the insurance industry. In his new role as CBDO, Brian will be responsible for business development, partnerships, sales and marketing for the company's offerings.
Most recently, he was Senior Vice President of Sales at Patriot Technology Solutions responsible for the execution of business development strategies across the company's insurance software product portfolio. Prior to Patriot, he was Vice President of Business Solutions at a core systems vendor, Vikaran Solutions until it was sold to Patriot. Prior to Vikaran Solutions, he was a managing partner of a technology services company focused on working with multiple, single product technology vendors.
Sandeep Mehta, CEO and Ajira AI founder, said, "Brian is a tremendous addition to the executive team and no stranger to us. We worked very well together at Vikaran Solutions. It's my pleasure to welcome Brian to our executive team. We look forward to his insight, leadership and experience in helping us grow Ajira AI."
"I'm delighted and honored to be invited to be part of the executive team at Ajira AI," said Brian Bogel. "I look forward to working with such a high caliber team that's committed to the company's success."
About Ajira AI:
Ajira AI is an insurtech company with a core mission of bringing artificial intelligence innovation to P&C insurance. The company develops and sells intelligent software for the insurance market.
Contact
Ajira AI LLC
Ash Perti
(630) 230-6423
www.ajiraai.com

Contact