YOUNK Launches Innovative Music Platform and Announces Legendary Sid Wilson as Boston's CollegeFest Headliner
Sid Wilson, well-known DJ and Slipknot turntablist of 20 years will perform on the main stage of the CollegeFest at Fenway Park in Boston. Younk.com will provide entertainment for one of the "biggest back to school party" events. During the Festival Sid Wilson will present one of the latest collaborative projects with 7Ever – "Wanna Be Younk." The song was created as the anthem for the new community-based music label on blockchain.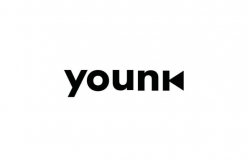 Boston, MA, September 17, 2018 --(
PR.com
)-- Wilson, also known as DJ Starscream, will drop some new tunes from his debut solo rap album Sexcapades of the Hopeless Robotic. Album available here: https://linktr.ee/sidthe3rd
"I think of the upcoming CollegeFest as an excellent opportunity to meet new talent, have some fun, I'm look forward to this event in Boston," commented Wilson.
The Younk partnership with Boston CollegeFest is not a coincidence, both oranizations share the same values and spirit. Younk is all about music, it is about providing an opportunity and helping young talents find their recognition within the fan community. Younk also offers the community the chance to become more engaged in creating the music charts.
Fenway Park is the first step in a global expansion of the Younk platform which gives both artists and fans direct access to the music industry.
In order to align with CollegeFest, Younk announces the official open beta launch of its platform which is to provide new opportunities for young, undiscovered talent to showcase their music.
Younk is the first community music label on blockchain. This platform allows listeners, music experts, and musicians to collaborate together to make better music. Artists share their tracks with the community that listens and votes, then the best tracks go to Hit Funding cycle. Hit Funding, unlike crowdfunding, offers more advanced features and transparent royalty sharing option through Blockchain and smart contracts.
Younk has been created to make the music industry more accessible and equitable for both artists and fans. It is the first decentralized community music label on blockchain – open for everyone, everywhere.
For details please contact Mariia Yelizarova at Boston@younk.com
Contact
YOUNK LLC
Mariia Yelizarova
857-261-2352
younk.com

Contact