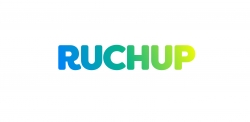 New York, NY, September 20, 2018 --(
PR.com
)-- An engaging new way to have fun, express yourself, stand out from the crowd and win real cash prizes for sharing your best moments with the world.
RuchUp is an entirely new form of social engagement, with creative but simple contests that motivate users to connect with and challenge one another by posting their best photos, videos and text - and it's available today on the Apple Store and the Android Market.
RuchUp is free to download and offers multiple unique social competitions every day that simply ask users to upload their very best content, including photos, videos and written texts. Users give likes to the posts they enjoy the most and those with the most likes earn cash prizes.
These social contests last for 1-2 days. Winners then get their rewards and new contests are added on a daily basis. That means users always have an exciting new activity to look forward to and share with others.
"RuchUp is exciting because it basically gamifies online social connections and highlights positive feedback in a friendly environment," say RuchUp's founders. "The prizes are there as motivation or stimulation to post content that's fun both to create and consume. RuchUp is meant to make your day just a little more exciting and enjoyable. Maybe you'll even make some money in the process."
Things are getting started with the best smooches in America. Users can enter RuchUp's first contest by uploading a photo of a kiss on the lips. Creativity and fun are key, since the ones that stand out the most have the best chances of getting likes and winning.
But, like New Year's Eve, not everyone can't find a smooching partner is just one day. That's why a simultaneous competition on Tuesday is #sport, where users can post anything, be it photo, video or text, along with the hashtag #sport.
There are several ways to be a winner every day. Besides having the most-liked post in a particular contest, users can earn cash rewards for consistently liking posts that win, giving the most posts and more. Small in-app purchases allow users to increase their daily like allowance or help boost their posts.
RuchUp is available now across the U.S. and it's free to use. New contests and opportunities to engage and win are added every day. For more information, please visit
www.ruchup.com