Blockchain by Women, a Premier Meetup, Announces Inaugural Meeting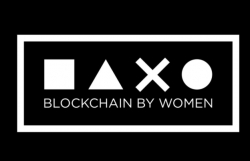 San Francisco, CA, October 02, 2018 --(
PR.com
)-- Blockchain by Women, the premier meetup group for women in the blockchain ecosystem, is kicking off San Francisco's Blockchain week at their inaugural meetup this Wednesday night, October 3rd. The agenda includes a panel discussion with a diverse and influential group of women that have made their marks in the blockchain space.
Blockchain by Women's mission is to build a community, support a network that shares knowledge, resources, the latest trends and foster relationships that lead to lasting companies. The group was born to create awareness, educate and connect all women involved in this rocketing space. The focus is not a single meetup but a movement in the blockchain field to break down barriers and increase diversity. A community that showcases some of the fantastic work and success stories women in this industry have created and achieved.
"We are excited to be hosting three highly accomplished speakers who are very successful and knowledgeable in the blockchain space. Our event being oversubscribed speaks to the need and demand for events championing women in the ecosystem. We are proud and excited to be serving this community," said Marzanne DeLoof Co-Founder of Blockchain by Women.
Find more information on their website: blockchainxwomen.com and follow them on telegram for news and updates.
Contact
BlockChain by Women
Marzanne DeLoof
770-442-6619
www.blockchainxwomen.com

Contact