Laketia T. Burgess Honored as a VIP Member for 2018 by P.O.W.E.R. (Professional Organization of Women of Excellence Recognized)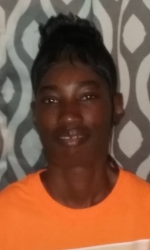 Pompano Beach, FL, October 24, 2018 --(
PR.com
)-- Laketia T. Burgess of Pompano Beach, Florida has been honored as a VIP Member for 2018 by P.O.W.E.R. (Professional Organization of Women of Excellence Recognized) for her outstanding contributions and achievements in the field of fashion. VIP Members exemplify tenacity. They realize that in order to reach their goals, they must never give up and continue to strive to become influential in their profession.
About Laketia T. Burgess
Laketia Burgess is a ULC Ordained Minister since 2012. In addition, she sells clothes for women, men and children online under the brand Starburst Lamb ® Co. It is an online God based clothing brand. It is a dba of Cody-Bray Fashions retail clothing store out of Fitzgerald, Georgia, and is owned by Minister Laketia and Bobbie Ann Burgess. They design their own clothing line and will also design individual clothing for a specific special occasion. Their goal is to design quality clothes for their customers.
Laketia got started in her industry through what she calls Purpose. As a child growing up she was always sick dealing with shortness of breath, but never knew why. She went to the doctor, all tests came back fine, but she was not well. One particular day she walked into her grandmother's living room and she noticed she was not feeling well. Her grandmother asked her if she wanted to be healed, stating that through the power prayer she could be healed. Her grandmother prayed for her and in a twinkling of an eye she was healed. When Laketia asked her grandmother about it, she explained to her that it was God, a spirit, someone you can go to whenever you have a problem. God can turn it around. So she started to seek God for herself at the age of eleven. Ms. Burgess asked God what was her Purpose, what was she here for. She began to sit with her grandmother and learn the teachings of God and it gave her a higher purpose in life. Her grandmother was a Seventh Day Adventist and her father was a Seventh Day Adventist minister, so ministry started in home. Her grandmother was strong in her faith and her teachings on healthy eating and keeping your body pure, caused Laketia to adopt a healthy life style. She began living her purpose at a young age. She knew what she wanted and a teacher told her she would be a preacher. Because of how well she spoke, the teacher recommended she run for school president. She didn't win, but did get the highest applause. Laketia later discovered that heart disease ran in her family, which led her to be cautious of how much stress she put on her body. In October of 1999, God came to her in a dream and called her into the ministry to finish the leadership work He had instilled within her through her grandmother. She attended the University of Fort Lauderdale and earned the Christian Counseling degree and became a ULC Ordain Minister in 2012. This led her to own her own clothing store as well as her own clothing brand, as she had dressed for success from an early age by wearing business suits to school, even in middle and high school.
Laketia was honored with the Certificate of Excellence from the Sun Sentinel Driver of the Month. She has received appreciation and gratitude from cities and schools for her dedication and support in helping at-risk students and their families in Broward County receive the assistance they need and deserve.
Ms. Burgess graduated Blanche Ely High School in 1994, completed an A.S. in Medical Administration and completed a Medical Office Specialist Program. She earned Certificates in Business Technology, Keyboarding and Documents, an Introductory Child Care Training Course through the Department of Children and Families, and completed the Christian Counseling/Ministry Course at the University of Fort Lauderdale.
It is Laketia's future goals to advance to a very high and achievable level in her company and to be able to pass down wealth to the next generation of her family. She wants to be a productive leader and mentor to others in her ministry as well as her company and clothing brand and to connect with other businesses and professionals. She would also like to travel around the world and enjoy other aspects of life. In her spare time Laketia enjoys bowling and family activities.
"To live in purpose, you must know your purpose, in order to take a strong stand in your purpose." - Laketia T. Burgess
For further information, please contact www.codybrayfashions.com.
About P.O.W.E.R. (Professional Organization of Women of Excellence Recognized)
P.O.W.E.R is a website as well as a digital and print magazine featuring professional and famous women. Our mission is to provide a powerful network of empowering women who will mentor and inspire each other to be the best they can be. Through our valuable services, our members can collaborate with like-minded professionals, gain recognition and obtain knowledge from those who have already achieved success.
Contact
P.O.W.E.R. (Professional Organization of Women of Excellence Recognized)
S. K. Koop
516-365-3222
www.powerwoe.com
Ellen Gold

Contact