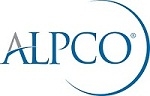 Salem, NH, October 09, 2018 --(
PR.com
)-- ALPCO, a leading producer of both life science research and clinical diagnostic immunoassays, recently announced that its quality management system received the distinguished ISO 13485:2016 certification from Intertek. ALPCO's certification applies to the design, development, manufacture, and distribution of in vitro diagnostic reagents and kits.
The International Organization for Standardization (ISO) is the prominent and independently led worldwide organization that utilizes experts to develop specifications for products, services and systems for many different industries. ISO 13485:2016 is the gold standard for medical device companies to ensure the quality, safety and efficacy of products in the clinical diagnostics field.
"ALPCO has always been committed to producing in vitro diagnostic products that exceed our customers' expectations. In order for our quality management system to receive the ISO 13485:2016 certification, we had to undergo a rigorous two-stage audit process conducted by Intertek," explains ALPCO's president, Sean Conley. "Our employees' experience, expertise and commitment to quality were evident throughout this entire process and I am extremely proud of their accomplishments."
Visit alpco.com to learn more about the ISO 13485:2016 certification of
ALPCO's quality management system
.
About ALPCO
American Laboratory Products Company (ALPCO) was founded in 1991 as an importer and distributor of immunoassay products for the North American life science markets. The company has since evolved into a premier developer and manufacturer of immunoassay-based in vitro diagnostic reagents. Today, ALPCO offers a wide range of unique testing solutions, providing both research scientists and healthcare professionals with vital tools for advancing research and improving quality of care.