Hospitality Veteran Kris Intress Returns with Fit Farm - the Nation's First
Fit Farm - founded by hospitality veteran, is poised to challenge the status quo.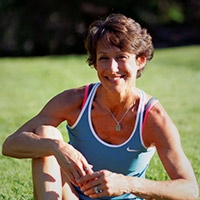 Nashville, TN, October 11, 2018 --(
PR.com
)-- Sprawled over 160-acres in Castalian Springs Tennessee lies the nation's newest premier fitness and wellness retreat named Fit Farm. The lodge doors have been open just over a year and a half, and has already impacted two hundred lives with their custom-tailored fitness and wellness programs. Lives have been restored and renewed, and the founder Kris Intress could not be happier.
In past lives, before joining the German publicaly held company Worldhotels in 2014 as the group's Chief Executive Officer, Kris served as President and Chief Executive Officer of InnLink LLC, a leading hospitality technology provider based in Nashville. She successfully turned both organizations and piloted beneficial change, growing InnLink from 700 to 7,000 worldwide clients, and, scaling Worldhotels' return as a leader in the independent hotel sector, represented in 65 countries. Previous career stations have also included several senior executive sales and marketing positions, such as US Director of Sales and Marketing for Mentice, a true cutting edge medical simulation comapny, and Director of Sales & Marketing for Cardiac Renewal. She has enjoyed a very fast-paced and rewarding career. From the US to the UK; healthcare, hospitality, consulting, and entertainment, focusing on sales, strategy, change management, new product development, research and training. Strategic analysis, creative thinking and performance driven metrics are her key strengths and resolve for success. She strives to lead through example and demonstrates through compassion.
After a two year hiatus from the hospitality industry, Kris has returned triumphantly. She is living in her passion and has transformed her career successfully.
Kris expresses, "Fit Farm truly and passionately represents my beliefs and values. Having watched my parents struggle with obesity and recently overcoming the loss of my mother, I'm poised to challenge the status quo and help others take control of their lives. As a busy executive, life took over; work and other responsibilities filled my day, leaving no time for exercise or my health. Now, after having 'been there and done that', I am helping others through these same life challenges. And it is amazing." She continues, "Throughout life, my experiences have been varied and diverse. I've often wondered how and why I've ended up in the roles I have, weaving this web I've called life. I realize now all of these experiences were simply preparing me for my next venture. My time spent in Los Angeles, where I completed my personal training certification and worked as an executive in the pharmaceutical industry; my time as an athlete playing both rugby and American football; the time spent running first, a hotel technology company, and then an international hotel company; and finally my pursuit of an education from The Kellogg School of Business. All of these ventures have lead me to today and Fit Farm. Mark Twain once said, 'the two most important days in a person's life are the day they were born, and the day they find out why.' I have chosen to pursue a dream allowing me to measure my success by how many lives are impacted. I've also chosen to surround myself with individuals passionately vested in something bigger than any of us can be on our own. I know now this is my heart, and the heart of everything we do at Fit Farm."
Fit Farm hosts individuals, groups, companies and fundraisers too...all are welcome. The nation's only permanent obstacle course with lodging, The Fit Farm Triple Fury, is a perfect turnkey solution for fundraising and so is the vast green spaces to host functions. Corporate events including board meetings of 20 and team building leadership exercises up to a few hundred can be hosted across property. Memory building and strong people-bonding experiences are created at the farm, and are of course tailor made.
Recently, Kris attended The Lodging Conference - a leading hospitality conference that brings together the most influential owners, operators, presidents, CEOs and dealmakers to strategize about development, finance, franchising, management, construction, design and operations. The entire event is a THINK TANK where everybody in attendance has the opportunity to join in the conversation, discuss issues and solve problems. As her first foray back into the industry, this was the perfect place to start and reestablish her dominance she's well known for.
Fit Farm welcomes inquiries from the media; please reach out to Lia in the Communications Office at lia@fit.farm and 228-224-0315 at your convenience. Interested in visiting Fit Farm on a media fam trip, let us know. Fit Farm was established in 2016 to bring an all-inclusive premier fitness program to the market.
Please visit https:fit.farm/media-press-kit for additional needs.
Contact
Fit Farm
Lia Head-Rigby
228-224-0315
https://fit.farm

Contact