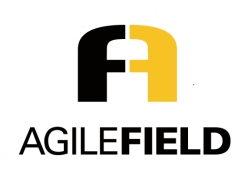 Scottsdale, AZ, October 12, 2018 --(
PR.com
)-- Cre8tive Technology and Design is excited to announce Cre8tive FSA in strategic partnership with industry leading Field Service management provider – AgileField.
"Cre8tive is excited about the opportunity to bring a cloud based Field Service solution to our customers. AgileField has a strong partner organization that is ideal for our team and customers," said Bob Aronson, Executive Vice President, Cre8tive Technology.
This partnership is significant to the advancement of Field Service capabilities to improve profitability and customer satisfaction. Cre8tive FSA for Epicor 10 includes full company support that allows your business to maximize productivity and collaboration through cloud based mobile transactions. To promote efficiency and sustainability this new solution helps to reduce waste and optimize response time. This new edition to Cre8tive's Epicor ERP system integrates and saves time with functions like data synchronization, job creation, drag and drop scheduling and more.
"When we developed our Preferred Business Partner Program, we identified a few solutions providers we wanted in our program and Creative Technology & Design was one of them. Cre8tive's reputation for professionalism, excellence and commitment to their clients are just a few of the reasons why. There is a tremendous opportunity ahead for both organizations and we couldn't be more pleased they have agreed to partner with us," states Jeffrey Gregorec, Executive Vice President, Sales and Alliances at AgileField.
By providing this user-friendly software solution, Cre8tive exemplifies cutting edge and optimized ERP by creating a robust inventory integration that is required for flexible planning which is essential to onsite maintenance.
About AgileField
AgileField Inc. is a leading provider of field service management solutions for the mid-market and the first to introduce a comprehensive methodology, AgileField, for advancing field service capabilities, improving profitability and customer satisfaction. AgileField combines its mobile-friendly, flagship SaaS application, AgileFSM, together with an integrated set of technologies, processes, reports, controls, and learning materials that serve as a "step by step" guide for improving operational and financial performance. Learn more at
http://www.agilefieldinc.com
.
About Cre8tive
Cre8tive Technology and Design is a member of the Epicor Inspired Partner Network as an Epicor Platinum Partner. Cre8tive Technology and Design has earned this recognition due to their ability to effectively sell and implement Epicor ERP solutions. Cre8tive Technology and Design also helps customers customize their Epicor ERP solution to match their business model and their specific challenges. Since business needs evolve as businesses grow or change, Cre8tive Technology and Design makes sure their Epicor software solution provides both flexibility and adaptability. For more information, visit
https://www.ctnd.com
. Follow Cre8tive Technology and Design on Twitter @Cre8tiveTechs and on LinkedIn.