Cannabis Industry Expert Opens His First CBD Store at Maplewood Mall!
Award-winning CBD products finally come to Minnesota because of this cannabis expert.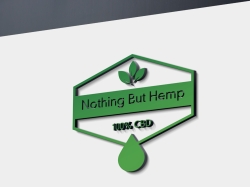 Maplewood, MN, October 25, 2018 --(
PR.com
)-- Nothing But Hemp is delighted to announce that they are opening their first CBD store in the Maplewood Mall 11/5/2018.
This unique cutting-edge kiosk will offer award-winning organic CBD oil tinctures infused with essential oils, CBD edibles, CBD capsules, and handmade top quality 100% organic CBD-infused essential oil bath balms. Nothing But Hemp is expecting a huge turn out on the first day alone.
Nothing But Hemp's Founder and CEO, Steven Brown, who is an expert in the field of Cannabis and Hemp, has been working as a consultant in California and Colorado to help open cannabis dispensaries.
As a longtime resident of Minneapolis, he always dreamt of opening a cannabis dispensary in Minnesota to provide residents with access to the amazing medically-proven health benefits cannabis offers. However, due to legislation he was unable to do so. This is what led him to develop a different plan.
A Plan to Help Those in Need Comes to Fruition
Brown's plan was to open a chain of legal CBD stores (starting with the Twin Cities). He formed a partnership with the non-profit, Lone Survivor. A portion of all profits will help Troops who suffer with PTSD. Brown, a former U.S. Marine, stated the following:
"Nothing But Hemp will be the most recognized CBD retail store in the United States, help troops with PTSD get the help they desperately need and deserve, and provide the best quality CBD products from award-winning crafted cannabis brands found in California, Oregon and Colorado dispensaries."
Other Locations
Nothing But Hemp will be opening a kiosk on the first floor of the Maplewood Mall, right next to Caribou Coffee and Sun Glass Hut. They are also planning to open a stand-alone store in South Minneapolis by February of next year. Nothing But Hemp will carry the most popular award-winning CBD crafted products found in medical and recreational cannabis dispensaries in Oregon, California and Colorado.
Economic, Superior and Highly Effective CBD Products
All of the CBD products sold by Nothing But Hemp will contain under 0.03% THC, in order to conform with US state and federal guidelines. Nothing But Hemp will only carry 100% pure, hemp-derived CBD oil, with real essential oils infused in CBD, and fractionated coconut oil. Nothing But Hemp works directly with the cultivating facility and eliminates the middle man. For this reason, cost is low for a superior product.
Learn more today at
https://www.nothingbuthemp.net
.
Contact
Nothing But Hemp
Steven Brown
619-251-5703
www.nothingbuthemp.net

Contact