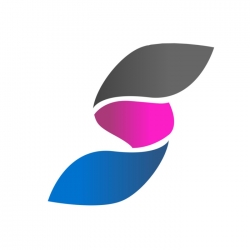 Altamonte Springs, FL, November 16, 2018 --(
PR.com
)--
SMART OFFICE
, a provider of advanced mobile, digital, communication and payment technology for the Direct Selling Industry, today announced the Direct Selling industry launch of LeadKlozer, an innovative social media and lead management tool.
LeadKlozer uses a streamlined, easy-to-use dashboard to help distributors prioritize and organize their online and in-person sales activities. A customizable daily goal tracker and automated "Smart Scoring" keeps distributors from being overwhelmed, and helps them focus on their most important leads. Facebook-integrated support and phone escalation are available to help users set up their accounts and manage their time. Fast Track support guides users through two full weeks of helpful hints and sales training. With tools to keep distributors from being overwhelmed, LeadKlozer helps them establish a habit of daily engagement with their most important leads.
During the six-month launch period, new LeadKlozer subscribers are eligible for a revenue-sharing Affiliate Program. Companies, trainers, and consultants can turn LeadKlozer into a powerful passive revenue stream. Recommending this incredible sales and marketing tool to distributors and clients increases revenue and empowers distributors.
"Smart Office is committed to continually delivering and supporting industry-specific technologies that drive value to direct selling companies and their representatives all over the world. Adding LeadKlozer to the Smart Office portfolio puts a tool in the hands of direct selling representatives that harnesses their social activity and turns it into new revenue. A game changer for sales, retention and recruiting." – Mike Bennett, SVP Sales, Smart Office
LeadKlozer turns distributors into Social Selling experts:
-Manage Facebook and other social media accounts from one dashboard.
-Import Facebook contacts and connect Facebook pages in under five minutes.
-Add contacts and track activity from your phone or mobile device.
-Customize daily sales goals and identify engaged customers and contacts.
-Create automated follow-up lists using "SmartSearch."
-"Refer Three, Yours Is Free": Refer three new, paid users to get LeadKlozer free.
-Free access to Social Selling webinars and best practices newsletters.
Through the end of 2018, new users can sign up for a 14-day free trial of LeadKlozer with complimentary premium phone support. Additionally, subscribers who begin their trial before December 31, 2018 using Smart Office's coupon code, DSRAYEP, will enjoy a 50% lifetime discount on the service, bringing the cost to just $13.99 per month.
About Smart Office
Smart Office is the premiere technology provider in the Direct Selling space, committed to the success and growth of their clients. Smart Office has pioneered mobile technologies for the Direct Selling industry, specializing in company-to-salesforce and salesforce-to-prospect communication solutions that garner impressive results. At the core of Smart Office is the commitment to treat clients as true business partners. In addition to cutting-edge technology, every Smart Office enterprise customer receives a dedicated account manager to developing an industry-specific roadmap focused on client profitability and growth.
For product demonstrations and more information on Smart Office's industry leadership visit
smartofficesolutions.com
or email us at
sales@smartofficesolutions.com
. Or, connect with the company on LinkedIn,
Facebook
and follow @SmartOfficeNow on Twitter.
Press and Media Inquiries
Mike Bennett
SVP of Global Sales
Smart Office Solutions
P: 800-891-8601 x124
E:
mike@smartofficesolutions.com
Source: Smart Office Solutions, Inc.
Related Links
https://smartofficesolutions.com/