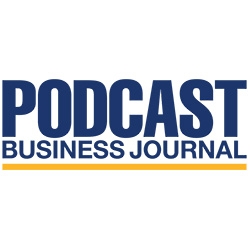 Boca Raton, FL, November 19, 2018 --(
PR.com
)-- Streamline Publishing today announced today the launch of an important news website focused on the rapidly growing podcasting industry. Podcast Business Journal covers the headline news and the business trends in the growing world of podcasting.
The goal of Podcast Business Journal is to be a fast, but thorough daily read, with a focus on up-to-the-minute news as well as late-breaking bulletins. In a fast-paced world where professionals may have only minutes to spare until show time, Podcast Business Journal will deliver everything a podcaster needs to know about their rapidly evolving industry.
The publication is led by Editorial Director Ed Ryan, whose management and editorial background in trade publications is extensive and highly respected.
Podcast Business Journal is backed by a highly credible editorial board of industry leaders that include:
- Todd Cochrane, CEO, Blubrry
- Traci Long DeForge, Founder, Produce Your Podcast
- Danielle Desir, Co-Founder WOC Podcasters
- Elsie Escobar, Podcasting Strategist
- Alex Exum, Content Creator
- Dan Franks, Co-Founder/Organizer, Podcast Movement
- Rob Greenlee, VP Podcast Relations, Spreaker
- Dave Jackson, CEO, School of Podcasting
- Brendan Monaghan, CEO, Panoply
- Rob Walch, VP of Podcaster Relations, Libsyn
Podcast Business Journal can be found online at PodcastBusinessJournal.com. Visitors to the website are encouraged to sign up to receive daily news headlines from the free Podcast Business Report.
About Streamline Publishing
Streamline Publishing, Inc. was founded in 1986, and is rooted in traditional print publishing of trade and consumer magazines. Today Streamline Publishing has become a true multi-media organization, with numerous print, video, digital products and events. The company and its products play a substantial role within several industries including: radio, podcasting and the world of art and art collecting. Streamline operates 8 publications, 3 instructional video businesses and holds 7 major conferences and events each year. Streamline prides itself in building deep content and events that build relationships and help people discover and live their dreams.
Media Contact:
Michael Monahan
Streamline Publishing
561-300-7212
mmonahan@StreamlinePublishing.com
Related Links:
PodcastBusinessJournal.com
StreamlinePublishing.com