Jeffery Cole Joins Restorative Botanicals, LLC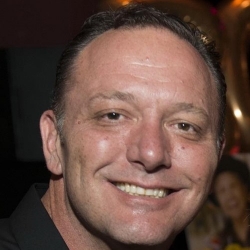 Boulder, CO, November 26, 2018 --(
PR.com
)-- Restorative Botanicals, LLC is proud to announce and welcome Jeffrey Cole as Director of Program Development. Mr. Cole resigned his position at Ft. Lupton based PureHemp Technology LLC, where since 2016, he was the team leader for the Pure Kind Botanicals brand of hemp extracts as well as the private label offerings for that firm.
For over 20 years, Mr. Cole has focused on marketing and brand building in major media channels, sustainability and natural products throughout the country, with a focus on the top 25 US markets. Jeffrey is a Colorado native and who has worked in natural products in the Denver/Boulder area since 2013, where he served as Advertising Director and senior manager for Boulder Weekly, Best of Boulder and Boulderganic, the leading sustainability magazine serving the Boulder natural product community.
Mr. Cole's expertise developing products in the hemp industry has resulted in dozens of hemp-based health, food and beauty products reaching national markets and beyond. His thought-leadership with the influential Cultural Creative and LOHAS (Lifestyles of Health and Sustainability) consumer groups is consistent with Restorative Botanicals' mission to promote hemp-based wellness while ensuring comprehensive consumer engagement with Restorative Botanicals brands.
"Joining the dynamic executive team at Restorative Botanicals is an exciting move for me. Our President, Bernard Perry has strategically positioned Restorative Botanicals to sustain its current high growth trajectory as well as the exponential growth we expect with the anticipated Farm Bill passage. I feel supported and energized to bring my vision and expertise to this company as a complement to the stellar efforts of Pamela Orth, Partner and Director of Business Development and Rick Bennett, Director of Sales and Marketing," says Cole.
As part of the Restorative Botanical's management team, Mr. Cole's responsibilities will include the development of high value sales channels, key national account development and driving revenue through private label opportunities, the introduction of new products and advanced manufacturing processes.
Restorative Botanicals, LLC is based in Longmont and distributes organic, full spectrum hemp-extract products as an alternative to conventional health treatments. Restorative Botanicals has national distribution of sublingual oil blends, topical lotions, coffee and the award-winning Bolder Caramels. Restorative Botanicals is proud to be one of the very first hemp manufacturers to receive a license from the Colorado Department of Public Health and Environment, while also providing many organically certified and kosher products.
Contact
Restorative Botanicals, LLC
Jill Cutler
720-684-6100
www.restorativebotanicals.com
Jeff Cole, Bernard Perry

Contact