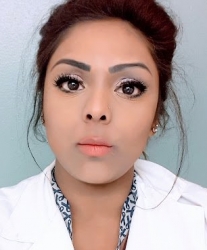 Albuquerque, NM, November 28, 2018 --(
PR.com
)-- Albuquerque, New Mexico is a top-rated arts destination. In this city, you can find an abundance of artistry ranging from visual arts to theatrical performances. Driving around the city, you can see a plethora of murals and sculptures in the community.
Albuquerque's newest public art piece, Vecinos, captures the overall essence of South Valley and its residents. The sculpture is made up of the profiles of ten different people who live in the South Valley. Each face profile was painted a different color to represent diversity within the community.
"Vecinos," meaning "neighbors" in Spanish, was created by local artist Mark Horst. Horst loves to partake in public art since it requires the community to engage with one another. Horst often finds himself networking and building relationships with members of the community as he brings life to a new project.
Working alongside with Mark Horst, was Working Classroom, a theater and visual arts programs that provide young artists training, support, and opportunities to engage in social justice through art.
The ten profiles of the sculpture were selected after the youth of Working Classroom, interviewed over 100 people in the community. The kids interviewed locals around town, asking why they loved the South Valley.
Although not all the participants are showcased in the permanent sculpture, there will be a temporary exhibit showcasing the pictures of all 104 residents and their stories. According to Larry Gallegos, Communication Services Specialist, every few years the sculpture will be repainted to bring new life interest to the art installation.
Nina Nandy, local Albuquerque resident and art enthusiast, praises the community for engaging with its residents and bringing new color to the city. Nina Nandy and other residents are excited to see what new art projects will come to Albuquerque in the future.
Vecinos is not the end of public art projects in the area. Within the next year, there will be a new art project highlighting victims of gun violence.
About Nina Nandy
Nina Nandy is an active member within the Albuquerque Arts Community. At a young age, Nandy started to explore her artistic ability. Her favorite mediums to work with include pen and ink, acrylic, and oils. In many of her art pieces, you can find Nandy featuring her cat, Lionel. Nina Nandy's artwork has been featured in multiple galleries across Albuquerque. You check out Nandy's latest artwork online at
ArtStation
.
When not pursuing her arts, Nina is Gastroenterologist at Presbyterian Medical Group. Nina Nandy specializes in general gastroenterology, hepatology, inflammatory bowel disease, functional GI and motility disorders.