VOS Digital Media Group Announces Launch of New Global Rights and Language Technology
Plans to expand VOS DMG's global business strategy have begun for 2019.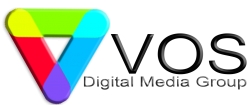 New York, NY, December 11, 2018 --(
PR.com
)-- VOS Digital Media Group, Inc. (
www.VOSDMG.com
), a global technology media company, has launched its global digital video exchange, separating itself from an industry that typically focuses on the US market.
VOS Digital Media Group has entered into partnerships with several leading global news agencies and will be managing premium video and other media content in English, Spanish, Portuguese, French, German and Arabic. These partners will leverage the VOS VX core technology to access new audiences and increase revenue from their video business.
"Plans are underway to expand our business into the LATAM, European and middle Eastern markets in 2019," stated Paul Feller, Chairman and CEO. "This will be followed by further business developments in the Asian market place planned to take place in 2019. We believe that both access to content and distribution to these global markets will position VOS as a primary global media rights technology company."
VOS Digital Media Group's proprietary metadata capabilities and content rights management methodology enables content creators and digital rights owners with a global reach to efficiently scale their digital video distribution and monetization business across multiple languages and geographic footprints.
"Our multi-lingual common taxonomy and automated cross-walking technology will allow us to quickly, and with minimal human effort, categorize the expanding non-English content we are ingesting," says CTO Julio Hernandez-Miyares. "That will make it easier for our Publisher partners to find what they are looking for regardless of language."
About VOS Digital Media Group:
VOS is a global digital video exchange and technology platform providing a seamless process for bringing together content creators and media companies. We specialize in providing and maintaining content sales and sourcing scalability, reducing labor and editorial costs, eliminating errors in metadata assignment and extraction, and drastically decreasing the time to market for both video creators and buyers.
Forward-Looking Statements: Statements in this press release relating to plans, strategies, projections of results, and other statements that are not descriptions of historical facts may be forward-looking statements within the meaning of the Private Securities Litigation Reform Act of 1995 and the Securities Act of 1934. Forward-looking information is inherently subject to risks and uncertainties, and actual results could differ materially from those currently anticipated due to a number of factors. Although the company's management believes that the expectations reflected in the forward-looking statements are reasonable, the company cannot guarantee future results, performance or achievements. The company has no obligation to update these forward-looking statements.
Contact
VOS Digital Media Group
Tim Zahner
(914) 413-7044
www.vosdmg.com

Contact