Tips for Cooking and Baking with High Quality European Extra Virgin Olive Oils: A Guide to Taste, Storing, Recipes, & More for the Holidays and Beyond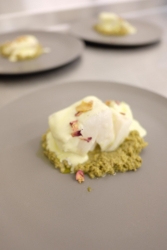 New York, NY, December 11, 2018 --(
PR.com
)-- It's the most wonderful time of the year. Family, food, and drink, time to celebrate our traditions, our cultures and, at the same time, create new ones to mark our holiday festivities. A favorite recipe made with healthy ingredients and great taste is a surefire way to elevate joy and delicious memories. Why not eat like a Mediterranean? Serve up easy to make and good-for-you dishes -- from appetizers to sides, savory and sweet -- with the intense yet light taste of fresh, Extra Virgin Olive Oil.
But with all the different olive oils at the market -- along with a spectrum of costs, how is one to know which olive oil is best - and why? Answers to all questions about olive oil taste, storage, and cooking are readily answered by the region's quality olive oil experts.
Further building on their Mediterranean heritage and pedigree, a three year campaign in the US was led by the Italian Consorzio Extra vergine di qualità CEQ Italia and the Spanish partner QVEXTRA! International, financed by the European Union to promote the taste and wellness features of European high quality EVOOs.
Together, the Italian and Spanish producers and brands are committed to the high-quality EVOO consortium. CEQ Italia and QVExtra! lead campaigns that strive to increase the awareness of the nutritional, sensory, and health benefits of extra virgin olive oils of the highest quality.
The Consorzio di Garanzia dell'Olio Extra Vergine di Oliva di Qualità - Quality Extra Virgin (CEQ) was established in 2001 to support the principle of providing correct information to consumers, as well as to protect and guarantee the quality of extra virgin olive oil released on the market.
The Consortium - now 37 members strong - also aims to demonstrate and promote the culture of quality extra virgin olive oil quality through its education and sampling outreach efforts to culinary professionals and home cooks alike.
Likewise, QVExtra! International - QVExtra! - was founded in early 2013 as a result of the work of 15 Spanish producers who were convinced of the need to promote extra virgin olive oil on both a national and international level.
Led by its team growers and market experts, the CEQ and QVExtra! offer lectures for student chefs; special trainings for gourmet store staff, including buyers and workers in the trade industry; and conduct in-store workshops and tastings with cooking demonstrations for consumers at local gourmet stores.
If you're not exactly sure what makes a quality EVOO better than another, CEQ and QVExtra! are dedicated to help explain the properties - from the olives and their best growing practices to the processing and distribution - so that you can choose your EVOO with confidence, authority, respect, and love.
The International seal of quality among producers is a guarantee that you can trust you are cooking and baking -- and drinking - with the very best olive oil nature has bestowed to us.
For oil producers, the quality production represents a code of conduct. For consumers, it represents a guarantee for characteristics of oil tastes and modes of production.
Taste
Speaking of taste. Tasting a raw oil allows the detection of its highest bitter-spicy fragrance which, during cooking, tends to dissolve.
A quality oil is characterized by the intense taste of olives, together with more or less intense bitter and spicy sensations, that gives the olive such fresh flavor.
EVOO is best for drizzling on plated dishes, ready to serve. However, busting a long-held myth, EVOO is excellent for frying as it can withstand very high temperatures.
The Positive Attributes of a Quality EVOO Are:
Bitter: Characteristic primary taste of oils obtained from green olives or olives turning in color.
Spicy: "Biting" tactile sensation of oils produced at the beginning of a crop campaign from still unripe olives. Such a sensation may be particularly intense in oils rich in healthy antioxidant substances.
Fruity: a combination of sensory characteristics, depending on olives varieties, pertaining to oils obtained from fresh and ripe fruits (green fruity/ripe fruity).
Grass: Distinctive shade of fruity oils that may recall the smell of cut grass.
Apple: Flavor recalling the taste of apples.
Artichoke: Flavor recalling the fresh and pleasant raw artichoke.
Sweet and Bitter Almond: Characteristic aftertaste flavor recalling almonds.
Floral: Very pleasant sensation recalling flowers; penetrating fragrances.
Green Tomato: Flavor recalling the fruit.
Woody: flavor recalling the smell of brush woods.
Green Leaf: flavor recalling the leaf slightly bitter fragrance.
Cooking Tips:
According to CEQ Italia and QVExtra!, combining food and oil is best made "in harmony." For example, light fruity oils pair with delicate dishes, while medium - intense fruity fragrances generally pair with richer and flavoured dishes.
Olive oil is very resistant to heat and is suitable for use in cooking, baking, and more.
Cooking over low heat is the best way to enhance its characteristics.
Once cooking is completed, the original fruity and herbal notes of the raw oil will lightly turn in terms of intensity, according to cooking modalities and ingredients used.
After the food preparation, the oil and its presence may also contribute to the formation of new aromas, as well as retain its original flavor.
Recommended EVOO Storage:
CeEQ Italia and QVExtra! suggests that proper storage is key to maintaining safe and intact extra virgin olive oil qualities. Light, air and heat can damage oil, thus a suitable storage is required since these factors can affect the quality.
EVOO Storage Tips:
Keep out of direct light.
Keep away from heat.
Once a bottle is opened it should be carefully re-sealed as to prevent contact with air.
Bottles of oil should be kept away from sunshine and heat (stoves or ovens) as well as from cold places.
If poured into smaller containers from a larger can, aim to reduce contact with air.
Bottles need to be clean and dry.
Best temperatures for olive oil storage are from 15 to 10 degrees centigrade or around 50 degrees Fahrenheit.
Olive labels display the preferable consumption date that reads: "Best Before" date and not the expiration date - noted as "Use By" date.
This is easier to accommodate than you might think. Like good, quality wine, use your olive oil daily for best taste and freshness.
It's best that once you open your bottle of "Liquid Gold" to enjoy it's unparalleled taste - and consume the contents within two weeks or so.
With an ever-burgeoning pursuit of wellness and healthy living, EVOO is the go-to natural ingredient that supports a healthy lifestyle and high quality food, especially from Europe's Mediterranean menus.
EVOO Recipes from chef Antonio Ortuño menu, prepared and served at this year's special dinner and tastings:
Chef Antonio Ortuňo Octopus a Feira (recipe below)
Octopus a Feira with Pimentón Mayonnaise
Ingredients:
6 tablespoons coarse sea salt
1 frozen octopus, about 3 pounds thawed overnight in the refrigerator
1 pound potatoes medley
1 cup extra virgin olive oil
2 tablespoons hot paprika
2 eggs
Extra Virgin Olive Oil (EVOO)
Preparation:
In a large stockpot, combine water and 5 tablespoons of the salt and bring to a boil.
While the water is heating, rinse the octopus under running cold water. Using sharp kitchen scissors, cut out the mouth and the eyes.
With a long fork, pierce the octopus to get a good grip and dip it into the boiling water. Lift out immediately and, when the water returns to a boil, dip it briefly again.
Repeat this dipping procedure 3 or 4 times, or until the tentacles have curled.
(Dipping the octopus into boiling water helps to tenderize it.)
Submerge the octopus in the water and let it boil over medium heat for about 40 minutes or until it is tender when pierced with a knife.
Turn off the heat and let the octopus rest in the hot water for 10 minutes. Lift the octopus from the water and cut it into pieces with the scissors: the tentacles into 1/2-inch-thick rings and the body into small chunks.
Boil the potatoes in the water where you cooked the octopus with their skins on and kept warm.
Pimentón Mayonnaise
Into a food processor. Add the egg yolks, pimentón, extra virgin olive oil and pulse to mix. With the machine running, begin to add the extra virgin olive oil in a slow, steady stream. After you've added about a third of the oil, the mixture will start to come together.
Add 2 tablespoons of the water to thin the mayonnaise and prevent it from breaking. Continue to add the oil. As the mixture thickens up again, add the remaining 2 tablespoons water, a little at a time, just as needed to correct the consistency. Turn off the machine and taste it. Add salt if you need it.
On top of the mayonnaise place the octopus and potatoes with the olive oil and sprinkle with paprika and the remaining tablespoon of salt.
Bacalao al Pil Pil
Ingredients:
Cod fillets, weighing 200g each
500ml extra virgin olive oil 1˚
Cloves of garlic, peeled and thinly sliced.
Anchovies
Capers
Green olives
Preparation:
Make sure you remove any bones off the cod fillets with the help of a pair of tweezers by running your finger across the flesh and check that all pieces are clean of any scales left on the skin. Pat dry well with a tea towel and place in a large round earthenware dish, skin side up.
In a large pan, warm the garlic slices in the oil, when they begin to colour, remove from the heat.
Strain the oil onto the salt cod, lifting the fillets so the oil goes underneath them. Place the dish on a low heat and start to warm up. When you can see that the bacalao begins to release its natural gelatine from its flesh, allow it to cool down slightly by moving off the heat and begin to move the dish anti clockwise to allow the oil to emulsify with the cod's gelatine. Warm the dish again on low heat and with a wooden spatula, press lightly on the salt cod fillets so the oils are released and helps thicken the sauce.
Remove from the heat, allow the bacalao to cool down slightly and give the dish some last movements to ensure the sauce is blended well.
Add the garlic slices. Lift carefully and serve immediately flesh side up on bed of the green olives tapenade.
Tapenade:
Into a food processor mix the anchovies, capers, green olives, extra virgin olive oil and chop finely. Place a serving on the plate; a cooked cod nests on top of the tapenade.
Additional EVOO Recipes from: Mario Rizzotti, Antonio Ortuňo are available upon request.
Contact
Duchess Designs
Leeann Lavin
732-500-7121
http://gardenglamour-duchessdesigns.blogspot.com/
foodanddrinkny@gmail.com

Contact