Second Oldest Nationally-Accredited Distance Education School Gains Regional Accreditation
Citizens' High School, the second oldest Nationally-Accredited Distance Education High School has gained Regional Accreditation through the Middle States Association Commissions on Elementary and Secondary Schools.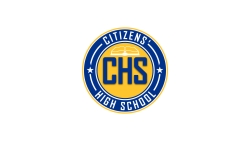 Fleming Island, FL, December 14, 2018 --(
PR.com
)-- Citizens' High School earns Middle States Accreditation.
Citizens' High School (CHS), the 2nd oldest Distance Education High School, would like to announce its achievement in earning the coveted Regional Accreditation status by the Middle States Association Commissions on Elementary and Secondary Schools (MSA-CESS), a worldwide leader in accreditation and continuous school improvement.
Accreditation is a multifaceted evaluation process that schools and school systems voluntarily use to demonstrate they are meeting a defined set of research-based performance standards. The 12 Middle States Standards for Accreditation are: mission, governance and leadership, school improvement planning, finances, facilities, school organization and staff, health and safety, educational program, assessment and evidence of student learning, student services, student life and activities, and information resources. This accreditation allows CHS graduates to transfer credits to any high school, college, or university.
"Middle States accreditation serves as an independent validation of the good work we do, and the accreditation process focused our attention on strategic planning and continuous improvement practices," said Jim Etter, Principal. "We are proud to have earned accreditation and look forward to continuing to work with our administrators, teachers, and parents to provide high quality education for all students. This gives our 22,000 plus graduates confidence in their pursuit of higher education."
CHS was established nearly 40 years ago to provide non-traditional pathways for students and working adults to earn their High School Diploma. Thousands of students have graduated from CHS with an accredited high school degree endorsed by the Distance Education Accrediting Commission (DEAC). In June 2017, entrepreneurial educator Dr. James P. Etter – the founder and former President & CEO of American Military University and American Public University System – acquired CHS with a vision of providing innovative, high quality, low-cost educational pathways for anyone with a desire to learn. Under Dr. Etter's leadership, CHS is harnessing 21st century learning technology and delivery platforms to design a new generation of online programs and learning pathways for today's community of diverse students.
Based in Philadelphia, the Middle States Association is the worldwide leader in accreditation and school improvement. For over 125 years, Middle States has been helping school leaders establish and reach their goals, develop strategic plans, promote staff development and advance student achievement. With more than 2,500 accredited schools and school systems in 34 states and over 100 countries, MSA-CESS is proud of its continuing legacy and its ongoing innovations to meet the challenges of improving education in the 21st century.
"The Middle States accreditation process is a proven approach to help schools and students grow and improve," said Henry G. Cram, Ed.D., president of the Middle States Association Commissions on Elementary and Secondary Schools. "School leaders, teachers and parents are to be commended for working together to plan for the future and set goals aimed at advancing student achievement."
For more information visit www.msa-cess.org.
Contact: Desmond Williams
904-276-1700
DWilliams@CitizensHighSchool.com
Contact
Citizens' High School
Desmond Williams
904-276-1700
citizenshighschool.com

Contact