ArrowShade Announces Plans to Grow Affiliate Network in 2019; Now Taking on New Lead Sellers
Tribal Sovereign Owned Affiliate Network Now Taking on New Affiliates.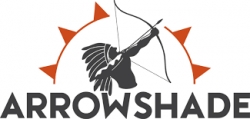 Upper Lake, CA, December 18, 2018 --(
PR.com
)-- Today, ArrowShade, a tribal sovereign-owned affiliate network specializing in financial leads, announced that they will be taking on new affiliates.
The affiliate network currently operates as a middle man connecting lead buyers with lead sellers. ArrowShade defines lead buyers as companies and individual lenders who are looking to grow business and fund more loans. Lead sellers are affiliates, who through targeted marketing efforts, generate high quality financial leads.
ArrowShade is the first affiliate network for short-term loans that is wholly owned by a tribal sovereign. The network has helped clients expand into sovereign channels, growing their market share.
By opening their doors to more lead sellers, ArrowShade can supply buyers with even more of the targeted leads they need to grow. Affiliate marketers with knowledge of short-term loans and financial products have a new opportunity to generate revenue.
To join the ArrowShade network, interested affiliates can visit the website and complete an online application form. The application will be reviewed and approved within 48 hours. Qualified affiliates will then gain access to the ArrowShade ping tree where they can sell their leads to the highest bidder.
The ArrowShade ping tree allows lenders to purchase lead information in real-time, to improve response rate and increase conversions.
About ArrowShade: ArrowShade is the first affiliate network for short-term loans wholly owned by a tribal sovereign. More than just a tribal network, they take a unique approach to e-commerce. The network helps lenders expand their marketing presence into sovereign channels that yield greater reach and endless possibilities. Their unrivaled approach allows lead buyers to strengthen their market position for maximum performance and long-term success.
Contact
ArrowShade
Michelle McKinley
818-577-7365
https://www.arrowshade.com

Contact