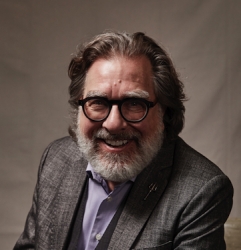 Denver, CO, December 13, 2018 --(
PR.com
)-- Spout, the leading digital biotech company that will provide utilities and consumers with actionable data about drinking water, more specifically, water consumed at home, announced today that water strategy and innovation veteran William Sarni has joined the company as Chief Strategy Officer. In this position, Mr. Sarni will influence the direction that Spout will take in the industry. Mr. Sarni, a firm believer in the mission and trajectory of the company will also act as company evangelist.
Spout has completed a $2 million seed round that included capital from Bluewater, a global leader in innovative water technology and solutions and is working on a pilot with Urban Utilities including Denver Water. Now a participant in the ABinBev 100+accelerator program, Spout will launch a pilot with ABinBev in the beginning of 2019.
"The key to better water lies in understanding what's coming out of each and every tap," said Ari Kaufman, CEO of Spout. "Engaging consumers and crowd-sourcing the collection of data helps Spout provide utilities a cost effective, simple, hassle-free way to gather and harness critical information about potential contaminants that are streaming into peoples' homes. While providing consumers visibility into what they are drinking, Spout facilitates the collection, analysis and reporting of data right from the source, in an instant."
Mr. Sarni brings 25 years of experience in a variety of strategic digital water initiatives, has consulted for and worked with many of the most recognized water-based brands and has published over a half-dozen books and countless articles on water strategy and innovation. Will was the Founder and CEO of Water Foundry, which works with private sector companies, innovative water technology startups and early stage growth companies to address water scarcity and quality issues. He is an internationally recognized thought leader, speaker and author. Will serves on the board of 10.10.10 and the ASSET Campaign. He is Founder and Chairman of WetDATA.org and was a 2016 X-PRIZE Bold Visioneer for the Safe Drinking Water Team. Will is on the Scientific Program Committee for Stockholm World Water Week, the Executive Council of NOAA's National Integrated Drought Information System (NIDIS), the Editorial Board of the Journal of Water Security and is a Technical Advisor for the Climate Bonds Initiative: Nature-Based Solutions for Climate and Water Resilience.
"We are thrilled to welcome Will to the Spout leadership team," said Kaufman. "Will is a practical visionary grounded in reality and with an eye on the many complex and often cloudy issues that arise in solving for global water problems. He will play a pivotal role navigating the business through the many intricacies of the water industry and will serve to focus the business' sights on where fresh thinking can effectively have the greatest impact."
"I am excited to join Spout in this rapidly growing sector of digital biotech," said William Sarni, Chief Strategy Officer of Spout. "I embrace the powerful vision and entrepreneurial methodology that Spout embodies. I am equally proud to be joining an accomplished team with a proven track record of innovative problem solving. With the Spout, municipalities can identify where to make infrastructure improvements; eliminate lead lines once and for all; prevent future Flint catastrophes; and provide safe water well into the future," Sarni added.
About Spout
Spout is a digital biotech company that provides utilities and consumers with actionable data about one of the world's most vital natural resources, water. Spout will empower utilities to better provide the public with pure, safe and potable water. The key to better water lies in the understanding of what's coming out of each and every tap. Visit http://www.safespout.com/