Kline Veterans Fund Names Executive Director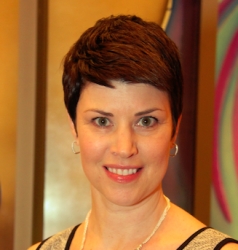 Las Vegas, NV, December 31, 2018 --(
PR.com
)-- The Kline Veterans Fund formally announced today that Stephanie Helms has been named executive director of the growing nonprofit devoted to combating Veteran homelessness in Southern Nevada.
Helms joins the organization with over twenty years senior management experience, most recently as director of business affairs for MEGA, Inc. where she managed financial operations for the national marketing firm and collaborated on new business development, specializing in strategic partnerships with clients like Gatorade, Hard Rock International, 7-11 and Microsoft Xbox.
"Our board of directors recognized an opportunity to expand the organization and we are thrilled to have Stephanie lead us in this exciting stage of growth," President Steve Seiden said. "We anticipate that Stephanie will leverage her experience to help our organization expand its services to even more local Veterans and Veteran families in crisis."
Helms will implement a plan of strategic growth in grant programs, community outreach, and partnership development to expand the fund's impact in the Las Vegas community.
"I am honored to have the opportunity to lead the Kline Veterans Fund. Together we are poised to build on the tremendous momentum of the past five years and I look forward to being a part of the effort to bring KVF to the next level," Helms said.
Helms holds a bachelor's degree in Business Administration. She is a certified Nevada Veterans Advocate, a graduate of FBI CREST training and a published author. She also currently serves on the Executive Board of Temple Sinai.
About Kline Veterans Fund:
The Kline Veterans Fund is a Guidestar Gold certified 501(c)(3) charitable organization that provides emergency financial assistance and other support to homeless, at-risk and indigent Veterans and their families in Southern Nevada. Our beneficiaries include U.S. Vets, The Shade Tree, Michael's Angel Paws and thousands of Veteran families in need of direct emergency assistance.
For more information and success stories, visit klineveteransfund.org or any of our social media channels @klinefund.
Contact
Kline Veterans Fund
Stephanie Helms
702-378-2109
http://www.klineveteransfund.org

Contact