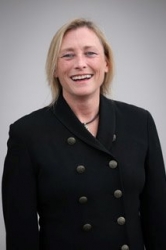 Palm Beach, FL, January 24, 2019 --(
PR.com
)-- Lynn Allen, LCSW of Palm Beach, Florida has been honored as a VIP Member for two consecutive years, 2018 and 2019, by P.O.W.E.R. (Professional Organization of Women of Excellence Recognized) for her outstanding contributions and achievements in the field of social work. VIP Members exemplify tenacity. They realize that in order to reach their goals, they must never give up and continue to strive to become influential in their profession.
About Lynn Allen, LCSW
Lynn Allen is a Social Worker for Spectrum Counseling in Lake Worth, Florida. Ms. Allen works with transgender youth, adults and their families to help them with surrounding issues they are going through. She works with school students and families. In today's world, members of the LGBTQ+ community face many life stressors, both from without and within. Spectrum Counseling can provide the necessary tools to help cope with life's challenges, losses and changes. Michele Lifland and Lynn Allen have a combined 35+ years of experience as licensed psychotherapists. They work together as Therapy Practice Partners in order to provide optimal care and service. Their modalities include Art Therapy, Coaching, Cognitive Behavioral (CBT), Expressive Arts, Family Systems, Gestalt, Hypnotherapy, Interpersonal, Motivational Interviewing, Narrative, Sand Play and Trauma Focused Modality. They also conduct Group Video/Skype Counseling.
Lynn obtained a M.S.W. from Florida Atlantic University in 2013 and is a candidate for a D.S.W. focusing on Clinical Transgender from Florida Atlantic University in 2020. She is affiliated with the N.A.S.W. In her spare time she enjoys entertaining, tennis, scuba diving and yoga.
"You've gotta dance like there's nobody watching..." – William W. Purkey
For further information, contact www.psychologytoday.com/us/therapists/spectrum-counseling-palm-beach-fl/267506.
About P.O.W.E.R. Magazine (Professional Organization of Women of Excellence Recognized) and POWERWOE.com
P.O.W.E.R is a website as well as a digital and print magazine featuring celebrities and everyday hardworking professional women. Our mission is to provide a powerful network of empowering women who will mentor and inspire each other to be the best they can be. Through our valuable services, our members can collaborate with like-minded professionals, gain recognition and obtain knowledge from those who have already achieved success.