SiberianPineNut.org Stated That the Effectiveness of Pine Nut Oil to Reduce Appetite and Weight Loss is Confirmed
The Siberian Pine Nut Oil company reports high efficacy of pine nut oil among those who want to lose weight. Numerous tests conducted by employees of the internal laboratory of "Siberian Pine Nut Oil" company confirm the high efficiency of using natural pine nut oil. The high content of vitamins, alpha and omega fatty acids contributes to such results.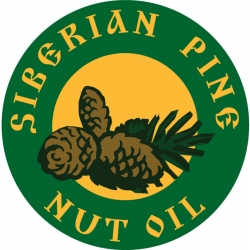 New York, NY, January 07, 2019 --(
PR.com
)--
More information at SiberianPineNutOil.org
Obesity is the accumulation of fat in the fat depots, which provokes the appearance of excess weight. Chronic obesity disrupts the proper functioning of the internal organs, including the digestive organs and the cardiovascular system, which can lead to heart attack and other serious diseases.
"Pine nut oil is a 100% natural product, suitable for all age categories. The chemical structure of pine nut oil contains a high concentration of vitamins A and E. They reduce the risk of sagging of the skin after dropping extra pounds and maintain skin's elasticity. What is no less important is that when interacting with other active substances, pine nut oil reduces appetite without negative consequences for the body," said Victor Rod, CEO of Siberian Pine Nut Oil company.
Victor Rod stated that, "The composition of pine nut oil includes linolenic and linoleic acids. Neither substances are synthesized by the human body; their stock is replenished through food. Due to their impact, the concentration of cholesterol in the blood structure decreases. Pine nut oil is quickly absorbed in the body. Thus, it is recommended for use by both women and men. When developing a proper diet, pine nut oil normalizes metabolism, thereby removing the accumulated fat more quickly."
"To use
pine nut oil for weight loss and reducing appetite
, one needs to take one teaspoon 30 minutes before meals. During this time, the active substances will reduce appetite, helping to facilitate the transition to a balanced diet. It will be possible to notice results after 1 month from the start of the course. After its completion, pine nut oil can be used as a dietary supplement to maintain the body's health and normal well-being," said Victor Rod, CEO of Siberian Pine Nut Oil company.
The Siberian Pine Nut Oil company specializes in the production of a wide range of pine nut products. Among the product line are pine gum/resin extract, pine nut oil, pine nut flakes and nuts themselves. Specialists in the specialized laboratory work on product development. Pine nuts are obtained in Siberia. The raw material is processed via a cold pressing method using wooden presses. Compared with heat treatment method of oil extraction, this method allows you to save all the beneficial properties of pine nuts.
For more information, visit http://www.siberianpinenutoil.org, email info(at)siberianpinenutoil(dot)org or call +1-855-218-0888.
About Siberian Pines:
The Siberian Pines Company has been a leading producer and supplier of Siberian pine nut oil since 2003. Siberian Pines produces high quality 100% cold-pressed pine nut oil and supplies it worldwide. They maintain the highest quality product and service by managing the process from the collection of Siberian pine nuts, to the production of the oil and delivering it to your front door.
Contact
SiberianPineNutOil.org
Victor Rod
+1-855-218-0888
https://www.siberianpinenutoil.org

Contact