Cristina Varner Promoted to Life Science National Practice Leader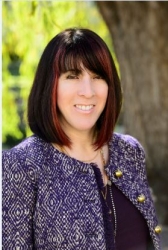 San Mateo, CA, January 16, 2019 --(
PR.com
)-- ABD Insurance and Financial Services announced today the promotion of Cristina Varner to Life Science National Practice Leader. ABD saw significant overall expansion and exceptional performance in 2018, due in large part to the growth and expertise of the Life Science Practice. ABD's Life Science practice now serves approximately 300 clients, ranging in size from small venture-backed startups to multi-billion-dollar companies.
In the coming year, Cristina and her team will continue developing ways to best serve Life Science companies including: solving for complex coverage/claims issues, technology improvements to ABD's Clinical Trial Portal, all in support of their goal to be one of the industry's most exceptional life science broker teams.
"The Life Science industry is expecting significant growth over the next five years due to an aging population and the need for data analytics is enabling technological advancements for services like clinical trials. I'm confident that ABD's solutions, combined with Cristina's leadership, are uniquely positioned to fuel the market growth with these changing industry needs," said Tom Whitenight, Senior Vice President and Founding Principal of ABD Insurance and Financial Services.
Cristina has over 20 years of risk management experience and is considered one of the industry's foremost experts in complex product liability risks and global clinical trials insurance. Cristina joined the ABD Team in 2012 and since then, she has grown the Life Science practice from the ground up and helped develop and launch a proprietary electronic clinical trial portal that clients with international trials use to streamline and expedite clinical trials insurance.
"Life science companies are facing more and more complexity. ABD's proprietary solutions help our clients easily identify global clinical trial requirements, secure custom coverages and access benchmark analytics, reducing time and costs," said Cristina Varner. "I am honored to lead ABD's Life Science practice on a larger scale with a continued focus on unparalleled innovation combined with our experience and expertise to respond to the unique needs of our clients."
Cristina is located at our headquarters in San Mateo, CA and can be reached at cristina.varner@theabdteam.com.
Contact
ABD Insurance and Financial Services
Jane Paolucci
415-307-4081
www.theabdteam.com

Contact