Lowest Cost IP WiFi Alarm with Interactive Ability, Now Available from VirtuAlarm
VirtuAlarm announces the availability of its low cost IP Wi-Fi Module, now with interactive ability, working in conjunction with the VirtuAlarm signal transmission and false alarm reduction platform.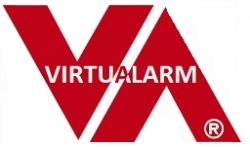 Kirkland, WA, January 22, 2019 --(
PR.com
)-- During the recent Consumer Electronics Show in Las Vegas, Nevada, VirtuAlarm revealed to potential partners and customers the new interactive ability for its IP Wi-Fi module, providing low cost signal transmission and interactive control of alarm systems, at a fraction of the cost of devices on the market today.
The module connects via Ethernet or Wi-Fi to the subscriber's router and delivers alarm signals reliably at extremely low hardware and transmission cost.
Powered by the alarm panel or from an external 12VDC source, the module is easily installed by professional technicians or as a DIY product, by subscribers, thus eliminating costly truck rolls for take overs or upgrades.
The IP Wi-Fi module is a perfect complement to VirtuAlarm's signal delivery service and False Alarm Reduction Platform.
The signal delivery service allows traditional, professionally installed alarm systems and the new class of Do-It-Yourself alarm and camera systems to send signals to the platform via multiple methods including phone line, cellular, IP, API, SMS and email. Upon receipt, the VirtuAlarm platform converts the signal to a standard alarm industry format. After the conversion, the signal can be routed to any professional alarm monitoring center, globally, using IP or phone lines.
The False Alarm Reduction Platform uses multiple communication methods to allow end users to confirm or cancel the alarm event prior to dispatching authorities. When an alarm event is received by the platform, push notifications are sent to the end user's APP and to as many friends, family members, or employees as needed. The push notification is followed by automated interactive phone calls. At each step, any user receiving the notification has the ability to either cancel the alarm prior to authority dispatch or confirm the alarm for immediate upgraded authority dispatch. This entire process takes less than 30 seconds, based on the variable settings available and does not impact the dispatch time.
"At the Consumer Electronics Show, VirtuAlarm we met with multiple manufacturers offering alarm and camera systems in markets worldwide," VirtuAlarm President and CEO, H. Alexander Elliot said. "We demonstrated our platform and its capabilities to manufacturers, partners and potential customers. We received amazingly positive feedback." VirtuAlarm expects to have additional announcements in the near future with regards to roll outs with manufacturers and partners.
About VirtuAlarm
VirtuAlarm was established in 2017 by a team of alarm industry experts with more than 100 years of collective experience. The company provides services and products to integrate alarm systems, alarm monitoring, and security cameras with cutting-edge technology. VirtuAlarm operates globally. For more information about VirtuAlarm, visit
www.VirtuAlarm.com
Contact
Virtualarm
Alex Elliot
+1-603-783-5292
www.virtualarm.com

Contact