Platform 3 Solutions Helping Top 10 Global Bank Retire 1000s of Legacy Applications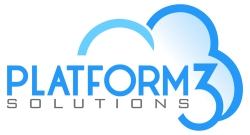 Minnetonka, MN, January 23, 2019 --(
PR.com
)-- One of the largest banks in the world with $2.5 trillion under management is kicking off a global data center and application reconciliation in conjunction with
Platform 3 Solutions
. By creating an internal "Global Technology Decommission Factory" organization, the bank is taking the bold step to transform their entire internal and client facing technology to better adapt and be more competitive in the global banking landscape.
The effort is being empowered with
Platform 3 Solution's Archon
technology. Archon empowers the repository to:
· Connect to any legacy technology – rather mainframe, AS400, relational or document-based systems
· Use analytics and machine learning to best understand the data, their relationship and any potential risk exposure
· Move the data and content to maintain chain-of-custody
· Automate the configuration, query and reporting of the resulting archive
Significant focus is on having this be an internal team to streamline access within the global footprint of 250,000 employees and 40,000 IT personnel. The group's objective is to manage end-to-end application decommissioning globally. The team will own bank-wide decommission practices that will:
· Standardize and pro-actively manage decommission of technology assets
· Manage line-of-business and relationships
· Pipeline and retirement priorities
· Business analysis, data mining and discovery
· Data archival and execution of decommission
· Automation and reporting
The tightly coupled technologies allow the bank to encapsulate and repeat best practices that will grow within this internal team minimizing the time to value and allowing immediate reduction in their technology portfolio complexity and data center requirements.
"Corporations of all sizes have built a complex portfolio of technologies that are now hampering their ability to move to the next platform to best service customers and their associates," states Patrick Benson, Platform 3 Solutions. "We focus on helping clients retire enterprise applications and this opportunity to help this client reaffirms this strategic focus. Archon empowers an internal 'Decomm Factory' an easy decision based on cost savings, time to value and repeatable against any type of legacy application from structured data to content repositories with complex retention requirements."
"One of the reasons we're performing well as a company is we never stopped investing in technology – this should never change," the firm's CEO stated in his annual letter to shareholders. "The reasons we invest so much in technology...are simple: To benefit customers with better, faster and often cheaper products and services, to reduce errors and to make the firm more efficient."
About Platform 3 Solutions
Platform 3 Solutions is the largest global product and services firm focused on helping clients migrate, archive and completely retire legacy systems. With a global presence combined with the Archon solution, it is possible for firms of any size to properly remove unsecure technologies and unnecessary cost from their organization. Learn more at www.platform3solutions.com
Contact
Platform 3 Solutions
Patrick Benson
952-449-5225
https://www.platform3solutions.com

Contact