Lovery Now Offers Private Labeling Services on Special Products for Companies Seeking Personalized Spa Packages
Hotels, retreats, and any companies that require personalized spa packages can now contact Lovery for private labeling services on quality spa products.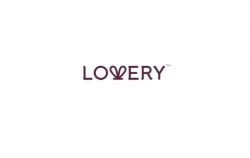 Hempstead, NY, January 24, 2019 --(
PR.com
)-- Lovery offers private labeling services on all spa products for commercial purposes. Clients can either choose from already-assembled packages or can customize their own packages with the different product options they offer. Once the package is decided, all that's required from the client are the details of the packaging i.e. logo, brand colors, basic information, and the number of units they need. The minimum order is 1500 units. Once the order is processed, complete production takes 1–3 months.
The company's decision to offer private labeling services is in response to many queries presented by clients that inquired about whether they could offer the same quality products for business purposes. This is why Lovery is branching out in the business field.
"When it comes to businesses such as hotels or retreats, the main thing you have to focus on is your level of hospitality. Of course, being in the hospitality business, that's a given. But we're talking about the baser details, the smaller elements," a representative from Lovery stated.
"We hear so complaints from guests who say that the products they get at hotels are usually never of good quality. And this is because those hotels don't contact reliable sources to begin with, sources that deliver on their promise of providing quality products. Thankfully, with Lovery, no client will ever have any such complaints," he continued.
Lovery offers a number of quality spa-themed gift baskets in a wide range of fragrances and for multiple events. By combining crowd-favorite scents and quality packaging, Lovery intends to make sure that their clients benefit from their business relationship with the company in more ways than one.
"You have to pay attention to every aspect of such products, from the quality of the product itself to the packaging. And it's that element that first attracts the customer's eye. If it's lacking, the guest will automatically regress from using the product. And will then assume that just about everything the hotel or retreat offers is of the same quality. We simply cannot let that happen," the representative added.
Lovery has made a name in the beauty and spa industry by offering premium luxury products. Offering an array of
spa gift sets for women
and men, all products offered by Lovery are developed to suit all skin types.
About the Store
Lovery is an online store that sells an array of bath and body products, as well as fragrances. Their products contain natural ingredients and come in gift baskets. Each gift basket contains all kinds of necessary products, such as fragrances, massage oil, bath bombs, shower gels, and more so customers can treat themselves from head to toe.
Website:
https://lovery.com/
Address:
347 Clinton St
Hempstead, NY 11550
Phone Number: 347-482-1022
Contact
Lovery
Faye Jacobs
347-482-1022
https://lovery.com/

Contact