The Saudi General Entertainment Authority and Hero Ventures Presents: "The Marvel Experience"; Saudi Arabia Will be the First Country in the Region to Feature This Event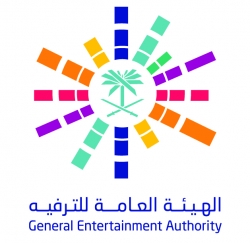 Riyadh, Saudi Arabia, January 28, 2019 --(
PR.com
)-- In a pioneering move within the entertainment sector of the Kingdom of Saudi Arabia, The Marvel Experience virtual reality event is set to be held in Jeddah and Riyadh consecutively. This touring event is expected to be an exciting entertainment milestone and is happening in the region for the first time featuring Marvel's enormously popular Super Heroes.
On January 31, 2019, the city of Jeddah is set to host the exciting Marvel Experience KSA for the first time in Saudi Arabia and the Middle East. Produced by the Saudi General Entertainment Authority and Los Angeles based Hero Ventures and organized by LuxuryKSA, the event will present audiences an opportunity to experience a sophisticated and interactive virtual and alternative reality.
At the Jeddah waterfront, a temporary themed entertainment attraction in a domed complex will make it possible for audiences to interact with their favorite Marvel characters watched and admired by millions of spectators all over the world, including Black Panther, Spider-Man, Iron Man and many more.
A number of huge domes will be set up to display 3D animations, virtual reality games, and state-of-the-art technologies to allow for an immersive experience within an exciting story line. Audiences will defend the Earth against evil in an epic 360-degree immersive experience along with their Marvel heroes under the supervision of S.H.I.E.L.D.'s Nick Fury.
Furthermore, the national and international schools will be organizing school trips to the event for various grade levels, giving students an opportunity to experience the educational aspect of this event.
The event will be open and suitable for all age groups and nationalities who will enjoy rich multimedia shows, futuristic games, and stimulating adventures.
The Marvel Experience KSA tour is brought to the region by The General Entertainment Authority and Hero Venture and is organized by LuxuryKSA.
Commenting on this pioneering move, Amr Banaja, CEO, General Entertainment Authority expressed the keenness of the authority to cater to the entertainment needs of all segments of Saudi society through presenting carefully picked world-class entertainment content, and adding educational and interactive aspects to entertainment offerings to enrich audience experiences.
Rick Licht, CEO of Hero Ventures, said, "Having The Marvel Experience break new ground to be one of the first properties to come to the Kingdom of Saudi Arabia is absolutely fantastic! The Marvel fans in this region will be overwhelmed by our spectacular Domed show as they will be able to witness and experience technological advances in entertainment that are practically beyond imagination. We are thrilled that we have found such wonderful partners in the GEA and HRH Prince Khaled Bin Mansour CEO of LuxuryKSA, along with Marvel and their magnificent team. Together with GEA, Prince Khaled and his organization at Luxury KSA have shown tremendous enthusiasm to bring The Marvel Experience to the people of the KSA!"
Brian Crosby, Creative Director of Marvel Themed Entertainment, said, "We couldn't be more thrilled to bring The Marvel Experience to the people of Saudi Arabia. Marvel has, and always will be, a story that is grounded in the world outside your window filled with characters like Spider-Man, Captain America, the Hulk and many others all who face similar challenges that we do and rise up to become something more. The Marvel Experience allows fans of all ages to live out their own adventure and become a part of the Marvel Universe. The collaboration between us at Marvel and the phenomenal team at Hero Ventures has been a labor of love for all involved and I hope each of our guests senses that the minute they walk through our doors at S.H.I.E.L.D. Through comic books, television, film, video games and themed entertainment, Marvel is about story. And THIS story is yours."
Also commenting on this exciting offering, CEO at LuxuryKSA HRH Prince Khaled Bin Mansour Bin Saud Al Saud described the event as an incredible experience and exceptional milestone for the Kingdom of Saudi Arabia and the Middle East Region as a whole. He expressed his confidence that this step will be followed by many exciting ventures for the Saudi Entertainment Industry in the near future.
Tickets on sale beginning Today, January 24, 2019 at: http://tmxksa.com/marvel/#
Facebook: https://www.facebook.com/LuxuryEventsKSA/
Twitter: https://twitter.com/luxuryksa_?lang=en
Instagram: https://www.instagram.com/luxuryksa/
About the General Entertainment Authority:
In line with one of the pillars of the Kingdom's 2030 vision in creating a vibrant society, the General Entertainment Authority has been established to organize, develop, and lead the Entertainment sector to provide exciting Entertainment options, and tailored experiences to the needs of people from all diversities around Saudi Arabia. The goal also aims to stimulate the role of the private sector in building and developing Entertainment activities.
The General Entertainment Authority contributes to supporting the Saudi Economy by participating in diversifying its sources, raising its gross through domestic products, supporting small and medium enterprises and increasing the proportion of foreign direct investment in the Entertainment sector.
For more information, please contact:
media@gea.gov.sa
About Hero Ventures:
Headquartered in Los Angeles, California, Hero Ventures, LLC develops and produces live entertainment experiences that delight and surprise consumers through innovative technology. The Company has brought together the best creative and business minds in animation, interactive technology and the live event space to create dynamic, unparalleled productions to share with audiences around the world in unique and unprecedented ways. Governing Board members include CEO/Founder Rick Licht; Executive Producers Michael Cohl of S2BN and Jere Harris of PRG; Oscar winning film producer and co-owner of the NFL's New York Giants, Steve Tisch; retired Los Angeles Lakers legend and NBA 2-time Hall of Famer, Earvin "Magic" Johnson; Vince McMahon's WWE Senior Business Advisor, Basil V. DeVito, Jr.; Shamrock Holdings CEO, Stanley Gold; Guess Jeans Co-founder Maurice Marciano; Doug Schaer and others.
For more information, visit www.hero-ventures.com.
About Marvel Entertainment, LLC
Marvel Entertainment, LLC, a wholly-owned subsidiary of The Walt Disney Company, is one of the world's most prominent character-based entertainment companies, built on a proven library of more than 8,000 characters featured in a variety of media for over seventy-five years. Marvel utilizes its character franchises in entertainment, licensing and publishing.
For more information visit marvel.com. 2019 Marvel
Contact
General Entertaiment Authority
Dania Koujan
+966540608257
www.hewargroup.com

Contact