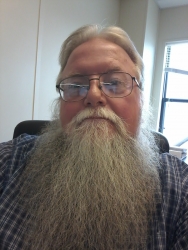 Spring City, TN, February 15, 2019 --(
PR.com
)-- Tom Raley of Spring City, Tennessee has been recognized as a Professional of the Year for 2019 by Strathmore's Who's Who Worldwide for his outstanding contributions and achievements in the field of musical entertainment.
About Tom Raley
Tom Raley has 45 years experience in the entertainment arena. He is a singer, songwriter, musician and recording engineer. Tom is also the founder and owner of Katrshan Productions, a national music production company providing music production and recording studio services.
Tom writes and performs original songs, produces music and publishes CDs. He plays lead and rhythm guitar, mandolin, bass, harmonica, keyboard and drums. His band is called Jim&I. Throughout his career, he has played in several bands and traveled the bluegrass circuit and the Blues circuit throughout the South. He has performed at concerts, roadhouses, weddings and funerals. Currently, Tom operates a full service recording studio. He is a registered songwriter and works with up and coming artists in his studio.
Born in Jefferson City, Tennessee, Tom was exposed to music from an early age. Every Friday night was the time for family and kin to gather together at his parent's house for some good old time music. He got his first guitar at age 5 for Christmas. He learned to play by listening to a small battery operated transistor radio and by sitting in the corner and listening to all the musicians playing. He wrote his first song at the age of 10 and has never stopped. Tom obtained a degree in Electrical Engineering from DeVry University. He served as an electrical engineer, engineering manager, singer songwriter and recording engineer.
Tom Raley married Kathy on October 8, 1983 and they have one son, Shannon, and a grandson, Ian. In his spare time, he enjoys music.
Tom states, "My favorite times are when my friends and I get together and play our music."
For further information, contact www.tomraley.com.
About Strathmore's Who's Who Worldwide
Strathmore's Who's Who Worldwide highlights the professional lives of individuals from every significant field or industry including business, medicine, law, education, art, government and entertainment. Strathmore's Who's Who Worldwide is both an online and hard cover publication where we provide our members' current and pertinent business information. It is also a biographical information source for thousands of researchers, journalists, librarians and executive search firms throughout the world. Our goal is to ensure that our members receive all of the networking, exposure and recognition capabilities to potentially increase their business.