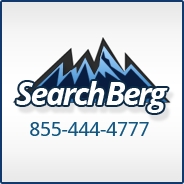 New York, NY, February 01, 2019 --(
PR.com
)-- For far too long, corporations with the big bucks and enormous marketing budgets ruled their respective target industry and audience on the world wide web. However, the evolution of the underlying principles of all internet marketing strategies in use today as well as the evolution of the search engine user and the search engine itself, has evened the playing field.
Despite having budget constraints, small businesses can finally compete successfully with their competitors either locally, nationally or globally, provided that they implement proven, reliable, digital marketing strategies.
Search Berg offers comprehensive result-driven internet marketing solutions at highly competitive prices. The company has a proven track record of helping businesses unlock their true revenue potential and make noticeable, encouraging market share gains in their relevant industries. They help businesses build online presence, augment search engine rankings, drive traffic to their websites and improve sales.
"More than 50% of users carry out searches on the Internet when looking for products and services," Aaron Tylor, Senior Account Manager at Search Berg explains. "If a business can't be found online, it's losing out on sales. Having a search engine optimized website is not optional - it's a requirement. If you want to stay ahead of your competition then it's crucial to be where your customers are. Compared to conventional marketing, digital marketing strategies allow businesses to target segments with greater precision and on a much smaller budget. This leads to an increase in sales and ROI. Businesses of all sizes work with us to ensure that they're maximizing their reach online, enabling them to focus on their core competencies."
Search Berg devises strategies that deliver results for their clients. This is done after conducting extensive research on the client products/services, the market competition and target audience and after conducting an extensive audit of their website and social media platforms. Based on this information, SearchBerg recommends strategies to enhance online presence, drive web traffic and increase user-engagement.
Their professional SEO services consist of organic Web optimization, content marketing, PPC campaigns, social media marketing,
link building service
and more. Aaron Tylor elaborates.
"It doesn't matter how familiar you are with digital marketing. You can count on us to become your partners in the digital world and use white-hat SEO techniques to put you ahead of your competition. We've had years of experience catering to clients from all kinds industries and we've full confidence in our ability to enhance your online visibility," claims a spokesperson for Search Berg.
SeachBerg is an award-winning US-based digital marketing solutions provider. The company has worked with a wide range of clients from a variety of industries including automotive, real estate, construction, retail, health care, education and e-commerce. The numerous awards they've won, their increasing clientele and their result-driven approach to search engine optimization makes them revolutionaries in the ever-changing evolutionary world of internet marketing.
About the Company
SearchBerg offers exceptional digital marketing solutions including professional SEO services, reputation management along with the development and implementation of PPC campaigns.
Website: https://www.searchberg.com/
Phone: 855-444-4777