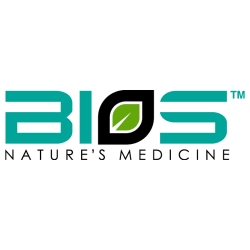 Anaheim, CA, February 03, 2019 --(
PR.com
)-- BIOS Labs, LLC announced today that with the legalization of hemp-based CBD that has received full approval from both the Senate and House of representatives, and was signed into law by President Trump on December 20, 2018, which in turn triggers the entire
BIOS CBD
product line officially legal and available to benefit the American public. BIOS offers a range of full-spectrum, hemp-based CBD soft gels and tinctures, including BIOS Pain Relief Tablets and Topical Cream, Melatonin infused BIOS CBD Sleep Capsules, Age Defying Refresh CBD infused Face Cream, and bowWOW pet wellness chews.
In what is a vastly unregulated supplement category, BIOS CBD is federally licensed (#18-21-01P), is Federal Farm Bill approved, full spectrum whole plant, and organically grown within the USA on Federally licensed farms. BIOS Labs' stringent manufacturing process, quality control and safety standards ensure safe and effective final products for the consumer. BIOS CBD tinctures and soft gels contain the word's purest form of Full Spectrum CBD and represent a true breakthrough in plant-based health.
Hemp oil has a long history of use in Eastern culture as a healing remedy. Hemp, and specifically hemp-based CBD is known to stimulated biological processes and can help prevent a number of degenerative diseases. Some of the most well-known CBD benefits include:
A natural remedy for assisting with pain, stress, anxiety and more.
Its antioxidant and anti-inflammatory properties can help defy the aging process as well as decrease skin dryness to alleviate itching and irritation. (source: https://www.ncbi.nlm.nih.gov/pmc/articles/PMC20965/////)
Contains essential fatty acids, including docosahexaenoic acid (DHA), that are required for brain development. (source: https://www.ncbi.nlm.nih.gov/pubmed/18072818)
With an 3:1 ratio of Omega-6 to Omega-3 fatty acids, it has been shown to support heart health and promote proper cardiovascular function. (source: https://www.ncbi.nlm.nih.gov/pmc/articles/PMC4808858/)
Contains essential fatty acids that have been shown to promote healthy flora in the intestines and support immune system response and function. (source: https://www.ncbi.nlm.nih.gov/pmc/articles/PMC3337124/)
A rich source of gamma-linolic acid (GLA), clinically proven in helping the body balance hormones. (source: https://www.webmd.com/vitamins/ai/ingredientmono-805/gamma-linolenic-acid)
Buyer Beware: CBD sources, farms, and processes are not all one in the same. CBD that is sourced from overseas hemp farms, in parts of Europe and Asia, is extracted through an "industrial hemp" process, not a CBD specific process. Hemp agriculture in the U.S., specifically on federally licensed farms in Kentucky and Colorado, grow hemp specifically for CBD extraction, retaining more of the beneficial cannabinoids, terpenes, flavonoids, and neuroprotective antioxidants. The concert of this entire spectrum working together is called "Entourage Effect." It is important for the CBD consumer to know their supplier, practices, and source of origin.
As advertising and social media outlets, such as Facebook and Google, now go through their corporate transition to formally allowing CBD advertising on their platforms, the public does not have to wait to gain the many benefits of safe, federally licensed CBD products, they can find and acquire them now, online at www.bioslabs.com.
About BIOS Labs, LLC
BIOS Labs is the licensed manufacturer of high-quality CBD products, and is committed to changing the world utilizing the healing forces of earth, sun, water, and vegetation. BIOS is CBD. BIOS is life. For more information about BIOS CBD products visit www.bioslabs.com