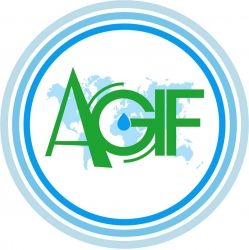 Alameda, CA, February 04, 2019 --(
PR.com
)-- Handability, an Oakland (CA) nonprofit, received four new donors on one day as a result of Facebook social media posts placed by the Auerbach Global-Impact Foundation (AGIF; www.theAGIF.org).
The message was part of a month-long social media campaign launched by the AGIF of which Handability is a member. Handability (www.handability.org) links crafters such as knitting and crochet experts with individuals in senior housing facilities, rehab centers, hospitals and shelters to develop their self-esteem and create community. The experts also teach their crafts to young children. Handability's new donors were inspired by its mission.
The AGIF is a one-stop information hub providing its members with social media publicity, resources, courses, grants, translations, videos and other support to advance the missions of other nonprofits and to reverse the nonprofit failure rate of 50,000 every year.
"Because most nonprofits lack an ongoing and major presence on Twitter, Facebook, Instagram, YouTube and LinkedIn, the AGIF interviews its premium members to learn their story," according to founder Philip B. Auerbach.
"The AGIF then tells its members' stories by posting once or twice a week for a year on each or many platforms. That exposure in turn motivates donors to contribute to causes they support. Handability's success demonstrates how the AGIF can particularly help small and medium nonprofits to grow."
Source for 50,000 / year failure rate stat:
Wasley, Paula. 2008. 100,000 Nonprofit Groups Could Collapse in the Next Two Years, Expert Predicts. The Chronicle of Philanthropy. Retrieved online from https://www.philanthropy.com/article/100000-Nonprofit-Groups-Could/174875