Jaime Zimmel of Zimmel Associates Closes the Year Strong with $2.093 Million Sale of Pharma Industrial Building/Lab
Aucta Pharmaceuticals, LLC Purchases 71 Suttons Lane, Piscataway, NJ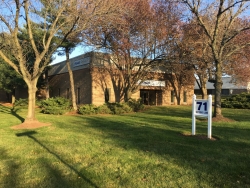 Piscataway, NJ, February 08, 2019 --(
PR.com
)-- Jaime Zimmel of Zimmel Associates, the Edison, NJ-based corporate real estate services firm handled the $2.093 million sale of 71 Suttons Lane, Piscataway, NJ, a free-standing industrial building of 12,400 sq. ft., complete with a laboratory.
Zimmel, the exclusive broker, represented the buyer, Aucta Pharmaceuticals, LLC. The seller was represented by Nai Dileo-Bram Company, Piscataway, NJ.
The buyer needed a 7-8,000 sq. ft. warehouse space with a lab. Although very few
buildings of this size have the required lab, Zimmel knew of a building that would be perfect. "We pride ourselves on continually searching for great deals for our clients," says Zimmel.
Aucta Pharmaceuticals, LLC was contacted, conducted three walk-throughs and
closed on December 31, 2018.
Strong Year End for Jaime Zimmel
On the same street, 140 Ethel Road West, Piscataway which is a building that Zimmel handles on an exclusive basis for long-term client, Denholtz Associates, Jaime Zimmel, completed the following leases in December 2018, 5,600 sq. ft. to Sylo Supply, Inc, 3,958 sq. ft. to Popcorn for the People, 2,900 sq. ft. to Arestani Management,LLC and 11,200 sq. ft. and Health and Natural Beauty.
About Zimmel Associates
Zimmel Associates was established in 1986, providing a fully integrated brokerage, consulting, investment and property management services for local, regional and national clients. Zimmel Associates represent more than five million sq. ft. of exclusive office, industrial and flex space throughout New Jersey.
Contact
Zimmel Associates
Jaime Blanke
908-692-1060
www.zimmel.com

Contact