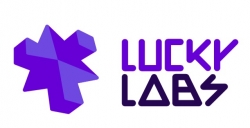 Kyiv, Ukraine, February 25, 2019 --(
PR.com
)-- In February, the main literature rating of Ukraine "Book of the Year" announced a list of the best literature of 2018. Ukrainian President Petro Poroshenko and his wife Marina took part in the award ceremony.
Traditionally, classical literature has stood out in children's nominations among many modern books. The best books for schoolchildren were "The Secret Garden" by Frances Burnett and "Alice Through the Looking Glass" by Lewis Carroll. Nikolai Gogol's "Taras Bulba" got the nomination for "Best of teenage and youth literature."
The book "Favorite Poems" was nominated the best book for junior schoolchildren. Michael Bird's "Vincent's Starry Night and Other Stories" and Kuzko Kuzyakin's "#WHATISMATH" got nominations in the category "educational and developing literature."
The book on mathematics for teenagers was published in Autumn 2018 as part of LuckyBooks, a charity project created by the international IT company, Lucky Labs.
"Our project has been publishing and distributing popular science literature for teenagers in the Ukrainian language for two years now. Among the books published within the project, there are transferable bestsellers – 'Girling Up' by Mayim Bialik, 'Tesla and the machine on space energy' by Luka Novelli. But our other task is to search and support talented scientists and authors in Ukraine. So we began to cooperate with Kuzko Kuzyakin. That resulted in the book '#WHATISMATH.' We are pleased that not only children like this book, but so does the professional literary community. Among hundreds and thousands of books for children, the experts chose this book," says Sergei Tokarev, co-founder of IT company Lucky Labs.
At the end of last year, the project by the IT company Lucky Labs received another prestigious award. Ukrainian book portal "Barabuka" awarded LuckyBooks for their role in the popularization of science among adolescents.
For one and half years of its existence, the project transferred more than 5000 copies of popular science literature in the Ukrainian language to Ukrainian libraries. In total, about 200 libraries and boarding schools throughout Ukraine took part in the project.
Lucky Labs develops software products for marketing, gaming and financial industries. The company's portfolio includes more than 100 mobile and desktop applications. The company sells its products on the western market and in the Asian countries. Today, 950 people work in the Ukrainian offices of Lucky Labs.