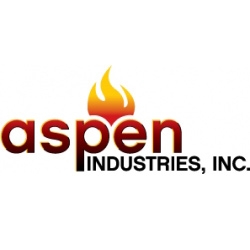 Glenview, IL, March 25, 2008 --(
PR.com
)-- Aspen Industries, Inc., the exclusive manufacturer of the Master Flame brand of fully-vented gas log fireplace burner systems, has chosen
NM Marketing Communications, Inc.
to handle its marketing communications and business development activities. This includes generating greater awareness of the company's brand and reputation among its current dealers and distributors as well as prospective new dealers and distributors.
"Our objective is to build the image of Aspen as the premier manufacturer of gas log systems and related products," said Norwin Merens, managing director for NM Marketing Communications. "Our approach capitalizes on our experience and expertise in marketing through distribution channels. The program has already begun to show results with new dealers coming on board as a result of our initial advertising and direct mail efforts on behalf of Aspen."
Headquartered in Bensenville, Ill., Aspen Industries (
www.masterflamegaslogs.com
) manufactures the MASTER FLAME fully-vented gas log systems, offering superior craftsmanship, lifelike detail, enhanced color and higher aesthetic appeal. Aspen's latest burner design features rear-elevated back log supports for a brighter, fuller flame and the most natural wood-burning look.
NM Marketing Communications is a Chicago-area B2B agency specializing in industrial, service and association clients.
###