Leap Communications is Proud to Announce Certification on the Wildix Platform
Leap is now a SIP provider of choice on the Wildix platform, providing a direct line to the best technology in VoIP communications.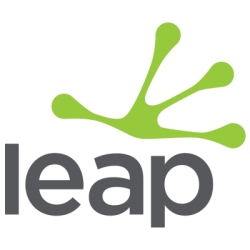 Denver, CO, March 07, 2019 --(
PR.com
)-- Expanding the opportunities for Wildix business partners,
Leap Communications
is now a certified SIP trunk provider for the
Wildix platform
. Leap SIP Services now provide Wildix partners a more customer centric, more robust and more secure IP voice network.
As a supported SIP trunks operator for Wildix in the US, Leap is readily available to assist certified business partners with quick and easy scalability, allowing partners to grow a customer base while maintaining lower overhead. Leap enables partners to offer the best in customer service by providing them the answers they need, when they need them.
"As Wildix business partners,
Nebula
differentiates ourselves from other hosted voice carriers through our customer centric company culture, building call flows that work best with our customer's work flows," said Nebula Founder and CEO, Claudio Garcia. "Leap enables Nebula Voice to maintain a high level of excellence by making themselves available and understanding that SIP Trunks is only the beginning of our business relationship."
Leap believes partner's customer's matter. As a SIP provider of choice, partners receive the highest levels of clarity, functionality, and reliability. Coupled with Leap's proprietary security toolset, partners receive the most secure SIP Trunks in the industry.
About Leap
Founded by telecom pioneers in 2004, Leap is the retail subsidiary of
Teliax
, inc., an innovative software company focused on business IP communications. Leap's software and network are built with in-house technology that helps drive prices down across the telecommunications industry.
Leap is your direct line to the best technology in VoIP communications. The scale of our business, our technology, and our vision mean that our customers will always receive the highest quality at the best price in the industry.
About SIP Trunks
A SIP Trunk establishes dependable telecom service from a Public Branch eXchange (PBX) to anyone, whether they are in the same office, in an out-of-state office, or on a cell phone on the far side of the world.
Contact
Leap Communications
Chris Laskey
833-532-7835
https://leap.tel

Contact