Easy Grammar Systems™ Wins The Parent Teacher Choice™ Award
Easy Grammar Systems™ receives prestigious, international award for their grammar texts.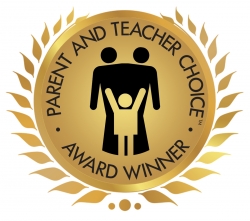 Scottsdale, AZ, March 13, 2019 --(
PR.com
)-- Easy Grammar Systems™, the company that inspires students to awaken the scholar within, is the winner of four Parent Teacher Choice™ Awards in June 2018. Their books, Easy Grammar®: Grade 1, Easy Grammar®: Grade 5, Daily GRAMS®: Grade 5, and Easy Grammar® Ultimate Series: Grade 9 were selected as gold medal winners in the best of children's books.
The Parent and Teacher Choice™ Awards from
https://www.HowtoLearn.com
are one of the most recognized international awards by both parents and teachers.
Each year, the parent and teacher team judges the entries based on brain-based learning principles, creativity, innovation and fun to honor products of exceptional quality and outstanding performance at home and in the school environment.
"My method is a thorough, yet easy approach that doesn't overwhelm students. Concepts are introduced at the most basic level, and these build to increase mastery. This allows for overt participation, which engages students." – says Dr. Wanda Phillips from Easy Grammar Systems. "We're honored our nation's parents and teachers feel the same way."
Author Dr. Wanda Phillips is recognized for her expertise in teaching grammar. Her award-winning
Easy Grammar
series (teaching texts for Grades 1-7),
Daily GRAMS
series, (review texts for Grades 3-7), and
Easy Grammar Ultimate Series
(teaching texts for Grades 8-12+) are thorough and promote mastery learning.
Contact
Easy Grammar Systems
Jenny Phillips
800-641-6015
www.easygrammar.com
7717 E. Greenway Road
Scottsdale, AZ 85260

Contact